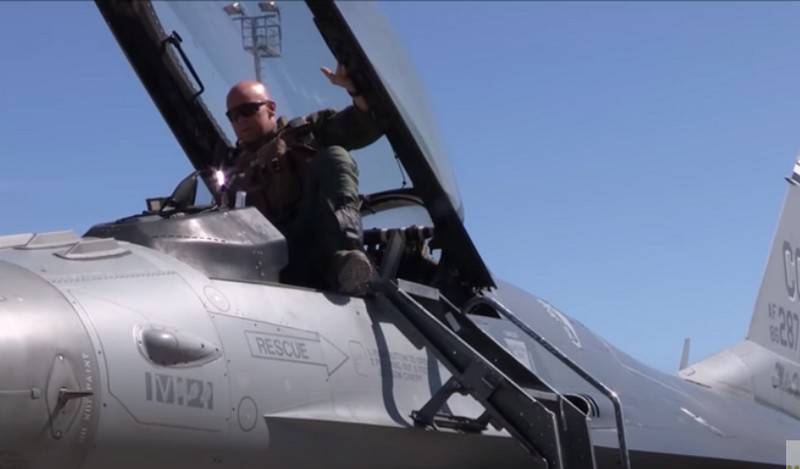 The United States and NATO continue to build up forces in the Black Sea region through joint exercises. According to Air Force Magazine, US and NATO forces worked out a breakthrough of the Russian air defense system in the Black Sea region.
The publication refers to the statement of the US Air Force Command in Europe and Africa, which reported the implementation of a certain joint operation "on target designation in all spheres", which involves practicing overcoming the deeply echeloned Russian air defense system in the region.
The magazine notes that the event confirmed the ability of the American combat
aviation
and their NATO allies to operate in the Black Sea region in the face of "firepower within an area that the adversary considers protected by blocking, restricting and denying access and maneuver technology."
It is reported that within the framework of these exercises, the F-16 fighters of the US Air Force, accompanied by the F-16 of the Romanian Air Force, worked out the use of the AGM-158 Joint Air-to-Surface Standoff Missile (JASSM) missile against the targets of a mock enemy. The exercise was also attended by the Royal Air Force, providing a KC-135 Stratotanker tanker aircraft. In addition, the US Navy's P-8 Poseidon carried out reconnaissance.
Earlier, the Pentagon has repeatedly stated that they are actively studying the Russian air defense-missile defense system in the Black Sea and Kaliningrad region.
Note that Romania is increasingly becoming an American staging area for an attack on Russia in the Black Sea region. The United States is deploying its weapons on Romanian territory, involving the Romanian Armed Forces in all exercises in the Black Sea.