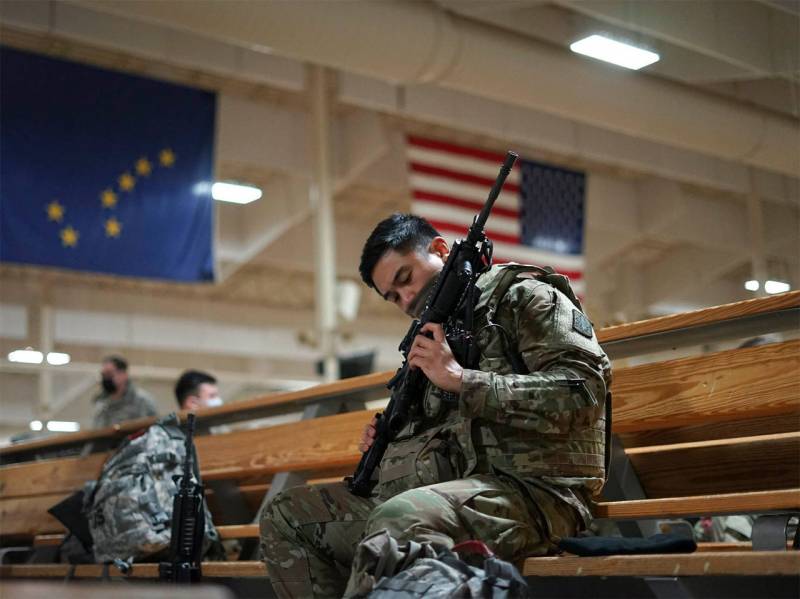 In the United States, preparations continue for the inauguration ceremony of the 46th US President. During this training, the special services are busy with their own business - in this case, they check the National Guard soldiers involved in the protection of downtown Washington and the Capitol building for loyalty to "destructive forces" and so-called "domestic terrorists." It has recently been customary to call internal terrorists in the United States those whom they themselves in other countries call "fighters for freedom and democracy."
There are reports from Washington that the FBI has removed two National Guard from guarding the Capitol. It is alleged that these National Guardsmen are allegedly associated with "ultra-right radicals." They are suspended for being unreliable.
It was noted that the "evidence" of involvement was revealed "including during the analysis of the data that they published on social networks."
To date, the Federal Bureau of Investigation has examined more than 25 profiles of American National Guard soldiers. It is strange that this kind of study and testing is only taking place now. It turns out that before the victory in the elections, which was given to Biden, almost anyone could get into the US National Guard ...
In the meantime, it became known that a company of National Guardsmen from Alaska had nevertheless reached the outskirts of Washington. As a reminder, she has been unable to travel to the US East from Anchorage since last week. First, there were numerous checks through the FBI, then the flight was postponed due to a technical malfunction of the aircraft, then they announced bad weather.
The press service of the Alaskan National Guard reports that 70 National Guardsmen are joining 25 of their colleagues "to ensure security in Washington."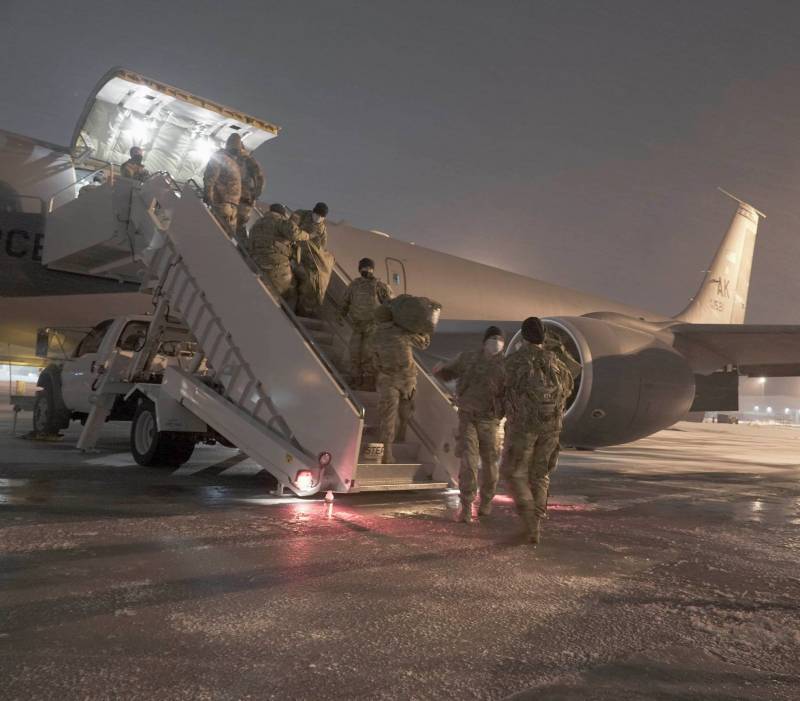 General Torrance Sachs, addressing the Alaska National Guard:
You are ready, you are trained, let's get down to business. What you do is
historical
moment.
From which states the military personnel subsequently removed from the protection of the Capitol arrived has not yet been reported.