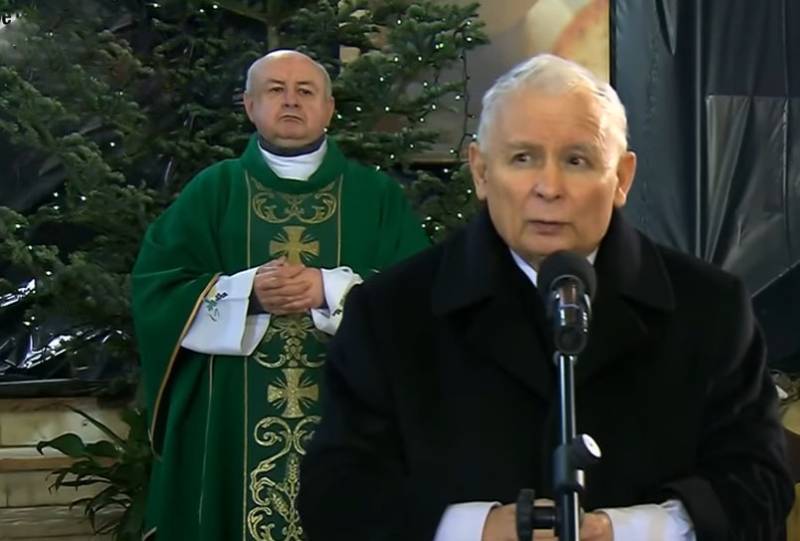 An unexpected discussion in Poland was caused by reports that the deputy chairman of the Polish government, Jaroslaw Kaczynski, visited a memorial in honor of his brother Lech Kaczynski, who died in a plane crash. The Polish government's protocol service said the visit was private and published photographs that, it turns out, sparked a public discussion.
It is connected with the fact that in Krakow, Kaczynski was accompanied by a guard of honor during his "private visit". Then it turned out that Jaroslaw Kaczynski "tries" to visit the graves of his brother and his wife on the 18th of every month.
When this information was published in the Polish media, controversy arose that if the visit is private, then it cannot be accompanied by the military - soldiers of the guard of honor, and if it is a state event, then it is strange to hold it every month, to put it mildly.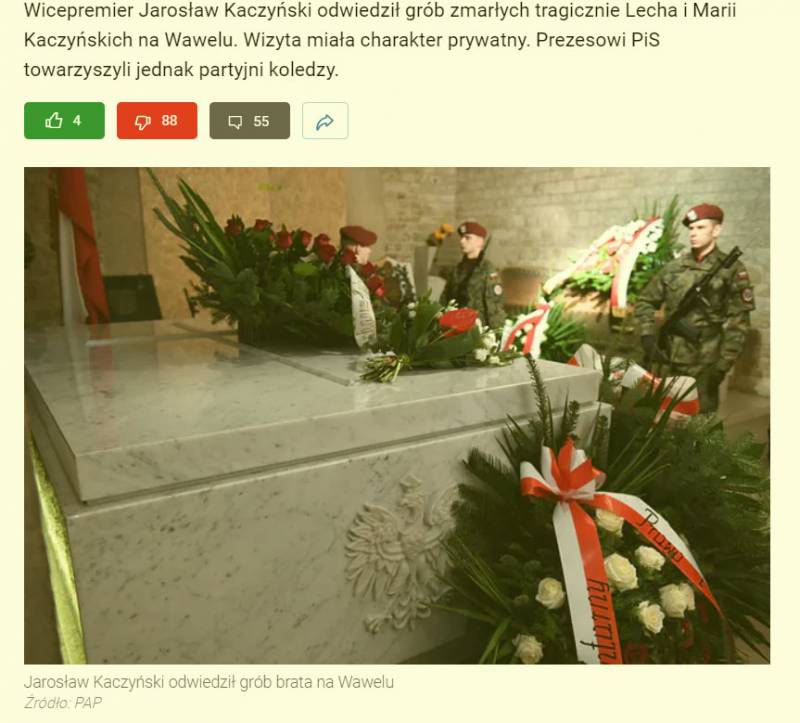 The Poles also questioned why, with the lockdown introduced by the authorities, the Deputy Prime Minister has the right to travel around the country and visit cemeteries.
A few comments from Polish readers (for Wiadomosci):
1952jab:
Private visit? And what does the military guard do there?
Gieniuś:
He discovered a new branch of covid tourism - cemetery tourism, while other types are closed.
Additional discussion arose in connection with the fact that Kaczynski used his brother's burial place as a platform for political statements.
User A co:
Is this really a great place to make political statements?
Another user noted that other options could have been used to talk to the people.
Otprawda:
So what? Did he tell his brother about his violations in Poland that he would never have done?
Karpacz
I noticed that the only occupation of Mr. Kaczynski was visiting churches and cemeteries. Maybe he should already join the monastic Order ...
It should be noted that in Poland a certain percentage of citizens blame Jaroslaw Kaczynski for forming his political rating on the death of his brother in the disaster near Smolensk.