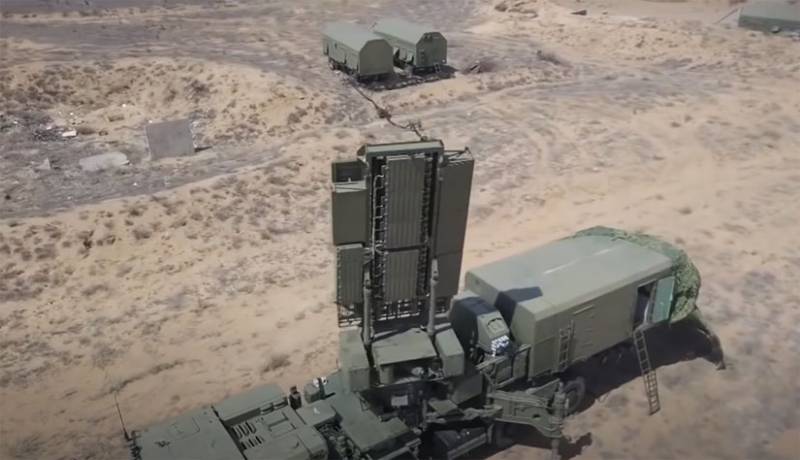 The Indian Defense Ministry announced that a group of military personnel will be sent to Russia in the next few days. These are servicemen of the Air Defense Forces who will be trained in the operation of the S-400 anti-aircraft missile systems. It was noted that India expects the first deliveries of these air defense systems by the end of 2021.
Reportedly, Russian Ambassador to India Nikolai Kudashev has already met and talked with representatives of the Indian armed forces on the territory of the Russian diplomatic mission. According to the Russian diplomat, the S-400 program is one of the flagship projects in the further expansion of military-technical cooperation between Russia and India. Nikolai Kudashev noted that such cooperation between the two countries is based on mutual interest and consistency.
Recall that the contract for the supply of S-400 air defense systems to India was signed in 2018. Its cost is about $ 5 billion, according to Indian media reports. India has already made an advance payment of approximately $ 800 million.
At the same time, India continues to speculate about possible US sanctions against New Delhi for the purchase of the S-400 from Russia. Such sanctions - for military-technical cooperation with Moscow - are spelled out in the American law CAATSA. The USA is trying to apply this law to all countries that buy from Russia
weapon
, military equipment or components for them. The law has the character of a means of unfair competition. Although in the case of the United States, the term "conscientious" has long ceased to correspond to realities.
India notes that a group of military personnel will spend several months in Russia and receive an appropriate theoretical and practical base that will allow the S-400 air defense system to be operated at a high level of efficiency. The same group can carry out the acceptance of the air defense system.
For the United States, it becomes obvious that if S-400 complexes are delivered to India, then the very possibility of selling American fighters to this country (and the Americans are trying to promote their F-16s in the F-21 and F / A-18 versions to the Indian market, also there is talk about the possible sale of the F-35 in the future) will be minimized.