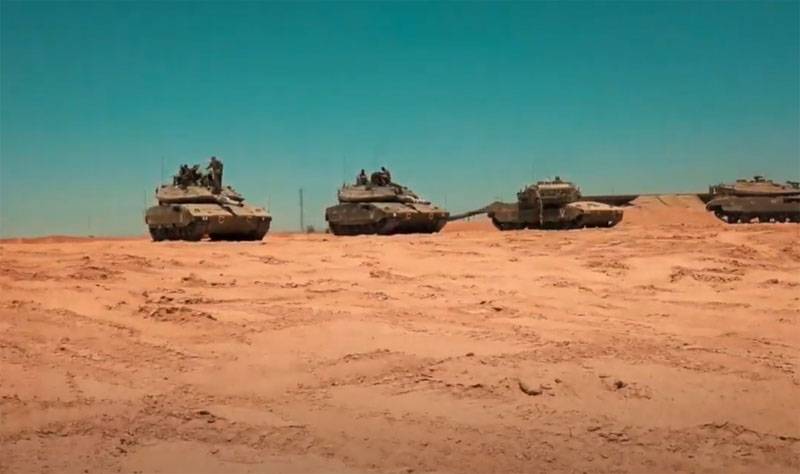 The so-called Arab-Israeli deal, on which the current administration of US President Donald Trump had so high hopes, is faltering. Shelling of Israeli territory and the use of heavy equipment and military equipment by Israeli forces
aviation
against the Palestinian territories continues, as do mutual accusations of the parties in the responsibility of the opponent.
It became known that the Israeli army was involved on the border with the Gaza Strip
Tanks
... Combat vehicles "Merkava" were used against the infrastructure of several areas of the sector - in the south, in its central part and in the north. The Israeli press writes that the tanks were used as a retaliatory measure against a rocket attack by representatives of the armed wing of the Hamas group. It is added that the targets for the shelling of Gaza from tank guns were the Hamas ammunition depots.
Palestinian media reports that several Israeli tank shells damaged residential buildings. No casualties or casualties have been reported from the shelling.
At the same time, attention is drawn to the message of the Israeli press, which says that the inhabitants of one of the villages "heard a sound that looked like a rocket explosion." At the same time, the missile attack warning siren was silent.
These statements were commented on by the Israel Defense Forces. The IDF said that the siren did not work, as "the missile did not pose a threat to the inhabitants of the village."