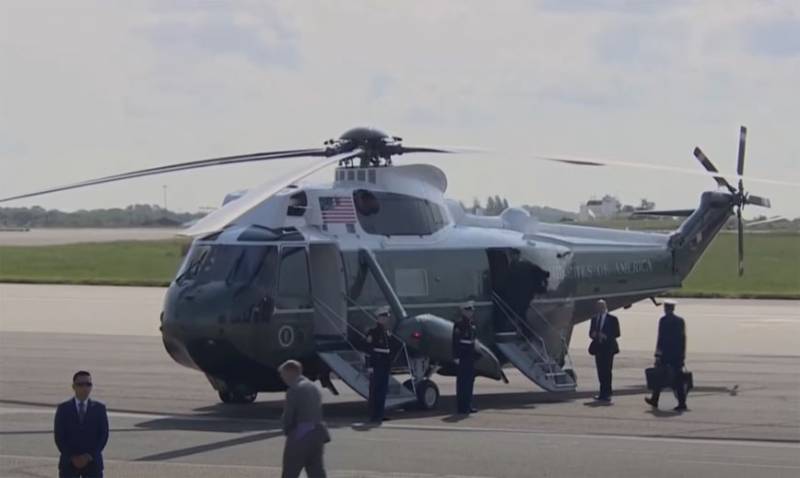 It became known that Donald Trump on the day of Joseph Biden's inauguration will visit the Andrews military base, located about 25 km from Washington. Moreover, this visit will take place not just on the day of the inauguration (January 20), but directly at the time of its holding.
There is evidence that in honor of the arrival of Trump, who at the time of Biden's oath will continue to remain the supreme commander of the US armed forces, a military parade will be held at Andrews military base in his (Trump) honor. Donald Trump himself will thank the military for serving in the interests of the United States.
Thus, for the first time in
stories
The current US president will not be present at the inauguration ceremony of his replacement.
But even this is not the main topic for discussion in this case.
As it turns out, Donald Trump did not and is not going to transfer to Joseph Biden and his representatives the so-called "nuclear briefcase" - a portable missile launch control system with nuclear warheads, which is one of the symbols of power and an attribute of statehood.
Donald Trump plans to go to the aforementioned Fort Andrews to meet with American servicemen with the "nuclear suitcase". Moreover, Trump is going to "grab" this suitcase after visiting a military base - when on board "number one" he will go to his Mar-a-Lago residence in Florida, where the personal belongings of the family of the 45th President of the United States are already being transported by trucks.
In such a situation, the protocol service of the inauguration ceremony developed, if not panic, then outright nervousness. She (the service) is trying to find a way out. After all, never since the acquisition of the atomic bomb by the United States of America has there been a situation with the absence of the transfer of the "nuclear suitcase" to the incoming head of state.
In this regard, the protocol service notes the existence of the following option: the intelligence services, including the structures responsible for the US nuclear arsenal, can transfer to Joe Biden a duplicate "nuclear button" with the corresponding "launch keys".
The whole problem is that in such a situation an additional incident may arise - when the "nuclear suitcases" will be at the same time with Trump and Biden. In order not to create additional confusion, it was decided immediately after taking office Joseph Biden of the presidential oath to abolish the codes that programmed Trump's "nuclear briefcase". Thus, the "working red button" at 12:00 ET should remain exclusively with Biden.