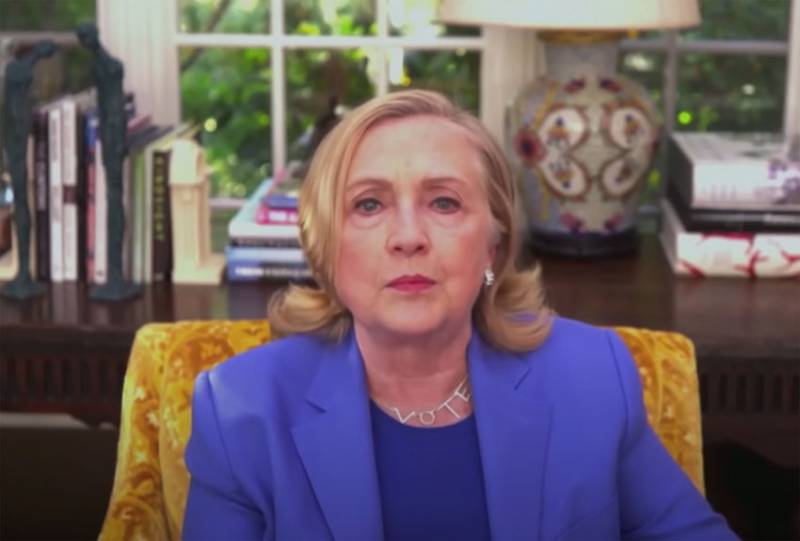 The American press discusses the statements made by the ex-candidate for the post of US President and at the same time the ex-US Secretary of State Hillary Clinton. These statements were made on the Twitter account of the former American official, where she entered into a dialogue with fellow Democratic Party member Nancy Pelosi. FoxNews channel reports about it.
Hillary Clinton and Nancy Pelosi discussed the events that took place in the United States on January 6 - the storming of the Congress building. According to the former head of the State Department, it would be very important to get data on who exactly Donald Trump called on that day. Clinton suspects that Trump, on the day of the storming of the building on Capitol Hill, "could have called Putin."
Clinton:
I believe that soon we will all find out who pulled him (Trump) by the strings like a puppet.
Clinton, in an interview with Pelosi, notes that at one time the commission had already studied data that directly related to the country's security issues. This is the 11/6 investigation. Now Hillary offers to investigate the "case of January XNUMX".
House Speaker Nancy Pelosi backed Clinton's initiative, saying that "she had previously told Trump that with him all the paths lead to Putin." At the same time, Pelosi once again stated that the storming of the Capitol "was a gift for the President of Russia."
Both interlocutors agree that "Putin could have known about the impending assault on the Congress building."
It becomes clear that now the US authorities, in order to try to shift from a sick head to a healthy one, will by all means try to proclaim the involvement of Russia and Vladimir Putin personally in the events of January 6, 2020 in Washington.