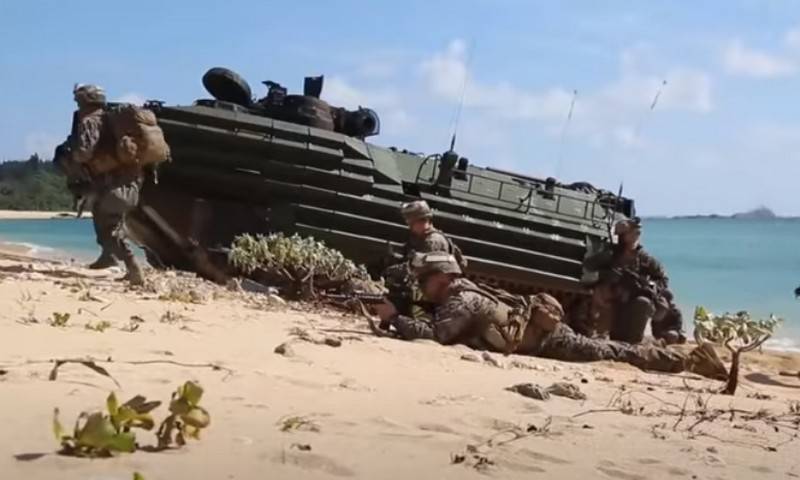 From time to time, the Western press publishes a number of publications telling how the United States and NATO are preparing for the invasion of Russian Crimea. However, despite the rattling
weapons
"The US is not strong enough to go against Russia and invade the peninsula," Slobodan Samardzhia writes about this in an article for the Serbian newspaper Politika.
According to the author, the time of the "big wars" has not yet passed, the threat of a military conflict between the United States and Russia has existed and will continue to exist for a long time. This is evidenced by the recent military exercises of NATO, the concentration of US and alliance troops near the Russian borders, and the dangerous rapprochement of the warships of the two countries. However, a US invasion of Crimea is unlikely.
The United States itself is not strong enough to openly oppose Russia, the author claims. Even the US military budget, which is many times higher than the Russian one, does not guarantee a US victory. Washington is well aware that a war far from its own shores is unlikely to end in victory, and the United States cannot fully rely on its European allies.
However, against the backdrop of constant statements about the "Russian threat", American taxpayers can demand from the administration a report on where their money is spent when it is not enough inside the country. One of the responses to this on the part of the new US administration could be an armed adventure, for example, the invasion of Crimea, which would shift the attention of Americans from internal problems to external ones.
The new year 2021 could turn the verbal battles between the United States and Russia into a real clash, especially since Washington does not have the courage to hit China. However, the Russians would not have returned Crimea to themselves in 2014 in order to "sell it for cheap" later. At the moment, the Americans are not strong enough to invade the peninsula, the rest will be shown by time, as the Serbian author writes, adding that Biden still needs to be shown how "tightly he is in the saddle."