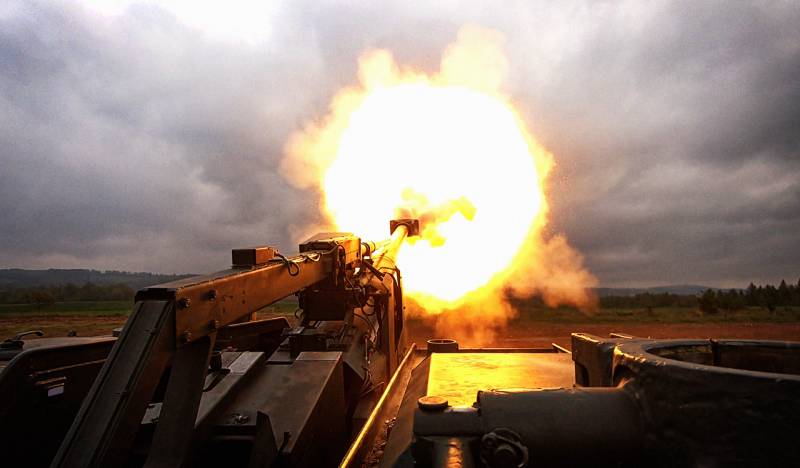 The Czech defense industry has released a new wheeled self-propelled howitzer. It was developed by the Excalibur Army.
The self-propelled howitzer, named DITA, is installed on the Tatra all-wheel drive chassis with an 8x8 wheel arrangement. The resource kratko-news.com writes about this.
DANA is considered one of the most famous representatives of Czech-made self-propelled artillery. Now in the Czech Republic, a new self-propelled gun DITA of 155 mm caliber has been created on the basis of the battle-proven DANA howitzer.
The product combines the firepower of a large-caliber howitzer with the mobility and protection of wheeled armored vehicles. The maximum firing range of the gun is 35 kilometers when using conventional shells. The use of high-precision ammunition allows you to hit targets at a distance of up to 50 kilometers. This technique is also distinguished by the ability to quickly change position, as well as high cross-country ability.
The modern on-board control system includes subsystems for diagnostics, navigation, and ammunition selection. It allows for automatic gun guidance and autonomous calculation of firing elements.
For the first time, the new DITA self-propelled howitzers can be seen in the capital of the United Arab Emirates at the IDEX-2021 exhibition, which will be held from 21 to 25 February, if the event is not rescheduled for sanitary reasons.