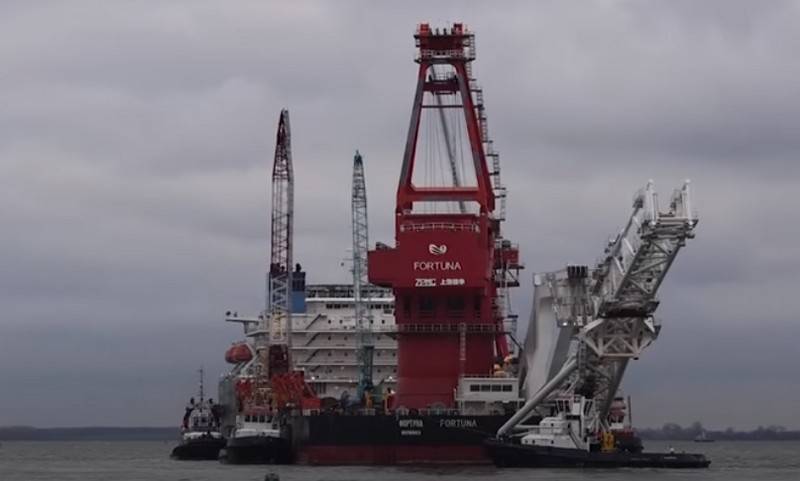 Russian Gazprom does not rule out the suspension of the Nord Stream-2 gas pipeline project or its complete cancellation in the event of a sharp change in the political situation. This is stated in the memorandum on the placement of Eurobonds.
The company noted that in the implementation of major international projects, Gazprom faces political pressure, so it is possible that the project may be suspended or completely canceled. Thus, "Gazprom" warns its investors about the risks of placing debt securities. At the same time, the company is confident in the implementation of the project.
(...) we have faced and continue to face risks associated with a changing political situation in different regions, which leads to tensions between countries and a change in the positions of our partners (...) In some cases, such changes may lead to the fact that implementation the project will become impossible or impractical, and therefore lead to the suspension or cancellation of the project
- the memorandum says.
Gazprom said last week that the pipeline will be completed "as soon as reasonably possible."
Note that despite Berlin's permission to complete the construction of a gas pipeline in the waters of the Federal Republic of Germany until May 2021, German environmental organizations opposed the construction of Nord Stream 2 and filed a complaint with the German Federal Office for Shipping and Hydrography (BSH). Completion of the 30 km long German section will now be possible only after all problems have been resolved.
The day before, the United States warned of the imposition of sanctions against the Fortuna pipe-laying barge and its owner.
Earlier, the operator of Nord Stream 2 AG announced that the final decision on the start of the completion of the gas pipeline would be made in late January-early February 2021.