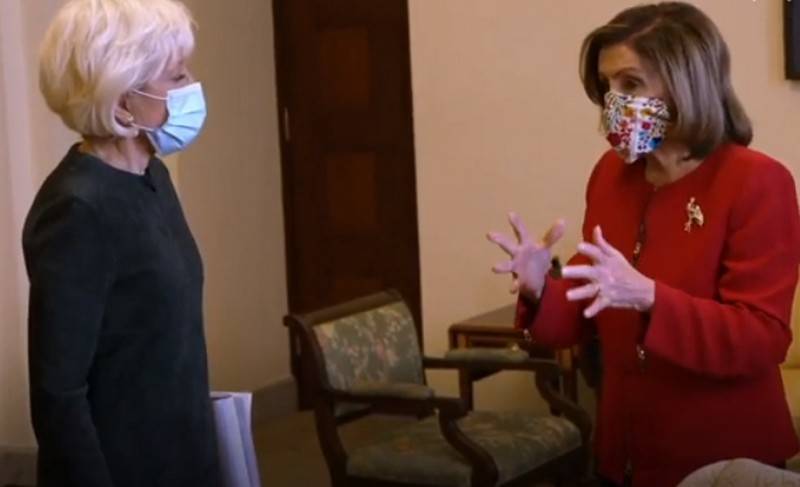 US intelligence services detained American Riley June Williams, who stole the laptop of the speaker of the US House of Representatives Nancy Pelosi during the riots in the Capitol. It is reported by the Hill edition.
According to the US Department of Justice, Williams stole the laptop and intended to sell it to the Russian Foreign Intelligence Service (SVR) through a friend who lives in Russia. She supposedly had to forward the laptop to her friend, who had already sold it to Russian intelligence officers. Information about this was obtained by the FBI from a certain witness, who also stated that the transfer of the computer to Russian intelligence failed "for unknown reasons."
Williams was arrested on January 18, 2021 in the state of Pennsylvania, at the moment she is charged with deliberately unlawful intrusion into a territory where entry is prohibited, as well as illegal actions on the territory of the Capitol. The laptop stolen on January 6 from Pelosi's office has been removed. Nancy Pelosi's office says there is nothing secret on the stolen computer, it was used only for presentations.
Earlier, the US intelligence services suspected 53-year-old US citizen Christopher Stanton in the theft of Nancy Pelosi's laptop, whose pictures in the office of the Speaker of the House of Representatives quickly spread across the Web. However, after a search of his house, he was found dead. According to the police, Stanton shot himself, fearing prosecution.