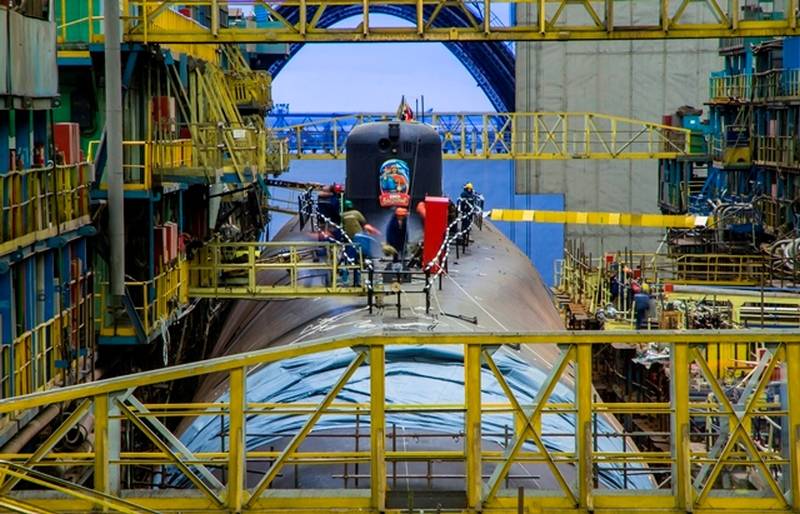 The slipway period for the construction of nuclear submarines at Sevmash will be reduced by a year and a half thanks to the new assembly method. The press service of the enterprise reports.
Severnoye Machine-Building Enterprise (Sevmash) is introducing a new block-modular method of assembling nuclear submarines, which will significantly reduce the construction period of submarines.
The block-modular method, introduced at Sevmash, will make it possible to reduce the slipway period for the construction of nuclear submarines by 18 months. The use of the new technology for creating nuclear submarines will also improve the quality of work and reduce labor intensity due to the assembly of submarine hulls from large block modules of a high degree of readiness.
- says the site of the company.
It was reported in October 2020 that Sevmash is introducing a new technology for building nuclear submarines. The technology being introduced involves the assembly of submarines from large blocks saturated with equipment. The block-modular method should replace the currently used modular-modular method at Sevmash, which was introduced during the construction of third-generation nuclear-powered ships. The new technology not only allows to reduce the construction time, but significantly reduces the cost of production, since a significant amount of work is carried out in specialized workshops, and blocks ready for assembly are delivered to the slipway.
Currently, Sevmash is modernizing production facilities and infrastructure to introduce a new method of building nuclear submarines.