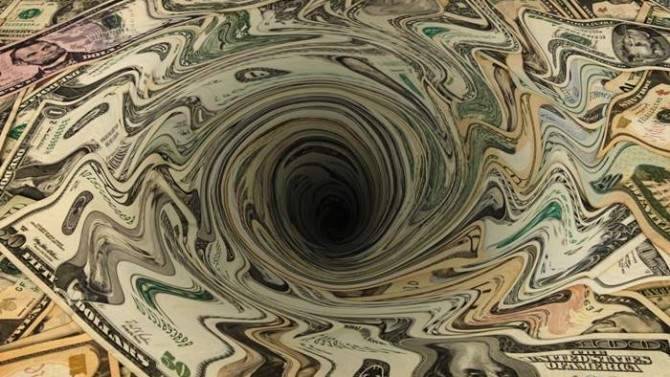 Hopes and worries
Have you ever wondered why most people are pinning their hopes on vaccinations, and millionaires are increasingly anxious about the future? Is it because money received from the air can just as easily turn into air?
Anyone who is even in the least interested in economics probably noticed that the pandemic for someone turned out to be like a war - that the mother is dear. Investments in network technologies and in everything related to medicine in 2020, that is, with the coronavirus, such investors managed to make a lot of money.
We are not talking about bitcoin and crypto-currencies - this area is growing by leaps and bounds, already because the market for network goods and services is growing at a faster pace. Before the collapse of the pyramid there is still oh how far.
But the pandemic pyramid, no matter how much it is fed, can collapse literally overnight. By the way, this, by the way, could already be facilitated by vaccination, but somehow the British strain cut through too in time.
Billions will again be thrown into the fight against it and the subsequent strains (how many there are - hundreds, if not thousands), and at the same time - and with the consequences of BREXIT. Note - billions of unsecured euros and dollars.
Unlike billions of honestly earned raw materials rubles. They are "sterilized" with an enviable consistency by our Ministry of Finance and the Central Bank, but no one is going to remove euros and dollars from the market.
At the same time, these departments will continue to repeat to us about the "safety cushion" and that the practice of withdrawing excess money supply from the market (excess for whom? - Author) has long been a thing of the past.
At the same time, contrary to all logic, their strange decision to buy currency worth 109 billion rubles from the Central Bank and the Ministry of Finance is supported by some dubious data. For example, that in Russia the free money supply has grown too much. Free for what? For theft and corruption?
These are not bitcoins for you
Meanwhile, euros and dollars will undoubtedly be launched into the world, and hence into the Russian financial space even more. These are not bitcoins, which are still born not out of thin air, but out of real network interaction.
Right there, the Fed and the European Central Bank have a very good reason - the fight against Covid-19 and its consequences. It is not for nothing that healthcare (66%) and technology (53%) are still the leaders among investment areas in terms of investment volume.
However, it is no coincidence that experts compare such large and very large capital injections with investments in the void. The old myth that foreign investment helps to solve the structural problems of the same Russian economy has long been refuted, but it lives on like the Lenin case.
The structure of our economy began to change for the better, just as investments came to a close due to sanctions and political tensions. And after all, what is characteristic - more precisely, we are talking about investments, of course, not entirely in emptiness, but in momentarily super-profitable projects.
And it doesn't matter that later they will necessarily respond with large-scale collapses. It is no coincidence that most wealthy investors now feel this way, believing that the stock market is in a bubble or close to it.
Don't panic, gentlemen millionaires
Such sentiments are evidenced by data from a study by E-Trade Financial, a traditional crowd of pessimistic analysts who oppose the notorious Bloomberg agency, where (and also traditionally) they prefer moderate but optimism.
Experts interviewed investors with very solid portfolios - at least $ 1 million in weight, and more than half of them talk about swollen stock market bubbles like in 2008. At the same time, 16% of wealthy investors are simply sure that the bubble in the market has already inflated, and 46% of millionaires called the situation something of a "bubble".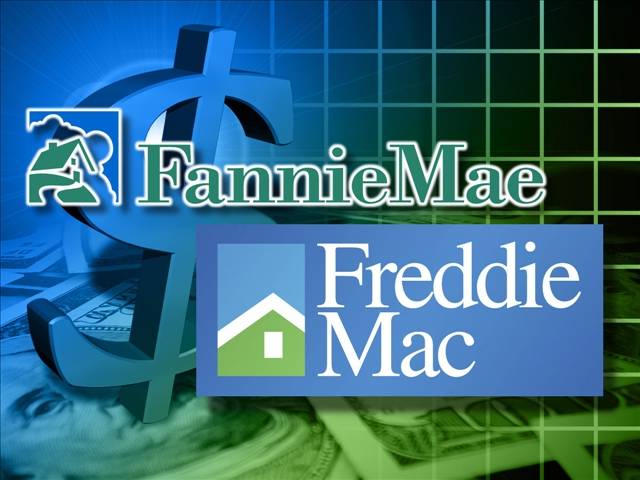 Investors generally have a bad memory - but 2008 reminds of itself.
Only 9% of investors surveyed by E-Trade believe the market is far from a bubble. Meanwhile, practically none of them are planning to leave the market in the near future. How could it be otherwise - the pyramids are still very far from the completion of the construction.
And vaccination is not a cause for concern here. Few on the stock exchanges doubt that the market will end the first quarter with a profit. In addition, openly speculative investors have not even begun to return to markets such as Russia.
These markets are crushed by sanctions, but from this they are no less promising. Already because they are still not overflowing with free funds. Apparently, the Russian Central Bank did not just work to ease restrictions on investors.
welcome to Hell
According to the Russian tradition, everything is packed beautifully, even very much - we are talking about some preferences for inexperienced investors. Once upon a time, "people's IPOs" were presented to the public in about the same way, but the promotion was much steeper.
Here is just a short quote from a presentation from the Central Bank of the Russian Federation:
"From the end of 2022 to October 1, 2021, the period of restrictions on the execution of a number of operations has been reduced - exchange transactions, repo transactions with a central counterparty, transactions in securities from the third list and with foreign securities. The restriction on the sale of bonds only with a certain rating, which will be set by the Bank of Russia, remains in force.
Did you understand anything? I (an economist with fifty years of experience) is also nothing. But now, by and large, the general public is simply indifferent to such innovations from the Central Bank.
Nevertheless, the analytical service FinExpertiza has already determined that in Russia the most profitable investments in 2020 were gold, bitcoin and shares of foreign companies. And this means that people do not wash, so by rolling they manage to invest something somewhere. If, of course, there is something to invest.
So, no medicine and no technology. But it was decided to simplify access to the market for unqualified investors. Although in reality we are only talking about limiting the sales of complex financial products.
There will be no free sale of the same shares of foreign companies, not to mention foreign, mainly American bonds, which our Central Bank loves so much. Not in the foreseeable future, nor, most likely, in the distant future.
There is simply nothing to do with a small capital on the stock exchange - you can only transfer it to the management of a stock broker. The income is slightly more than what the bank will offer.
Yes, in the stock market hell under capitalism, wild or developed, it doesn't matter, only devils can rule the show.