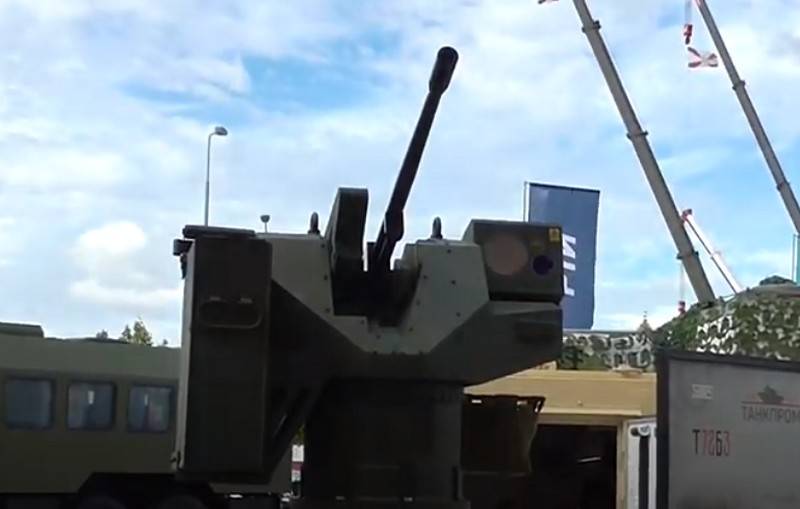 Combat module "Hunter" for armored vehicles received a new machine gun, replacement
weapons
carried out on an initiative basis. According to the press service of Uralvagonzavod, tests of the module with the new weapon were completed successfully.
According to the report, the BM (combat module) "Okhotnik" was equipped with a new version of the 6P49 "Kord" machine gun. The new version of the machine gun was created at the "Plant named after Degtyarev" (ZiD) and in November 2020 received the letter O1 (start of serial production). Details about the new weapon are not given in the message.
The new machine gun created by OJSC "Plant named after Degtyarev" allows to significantly improve the characteristics of the combat module, increasing the competitiveness of our product and placing it on a par with the world leaders. The module was improved by the enterprise on its own initiative
- TASS quotes the words of Sergey Abramov, deputy chief designer for control systems of NPO Elektromashina.
In the near future, NPO Elektromashina, which produces the BM Okhotnik, will start supplying modules with a new machine gun. It is specified that this BM will also be supplied to the fleet for arming boats and small ships. In the "marine" version, the module was named "Narwhal".
In 2019, the "Hunter" combat module was put into service as part of the "Typhoon-U" armored vehicle. The BM is armed with a 12,7-mm Kord machine gun, stabilized in two planes, allowing it to hit targets in motion at long range. The turning speed of the weapon is 40 degrees per second; the module's ammunition load includes 250 rounds. The sight has two channels - television, which allows you to detect a target at a distance of up to five thousand meters, and thermal, with half the detection range - up to 2,5 km. The installed laser rangefinder measures distances up to 10 km. The temperature range of the module is from –60 to +50 ° С.
The development of the module was carried out at NPO "Elektromashina" (Chelyabinsk), part of the corporation Uralvagonzavod.
According to the developers, the original design of the module allows it to be installed on any land and sea equipment, in particular, on armored vehicles of the Tiger, Typhoon, armored personnel carriers, as well as any tracked vehicles based on BMP, MT-LB, BMD, etc. etc. Application on stationary objects is possible.