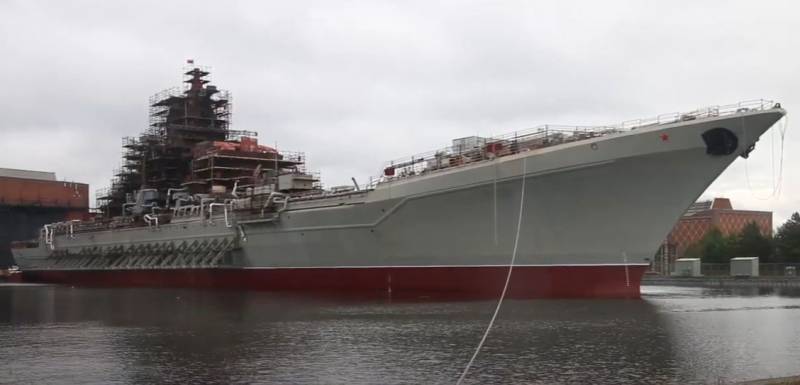 The cruiser of the "admiral" series of the project 1144M "Admiral Nakhimov", as it became known, this year will be prepared for mooring tests. Reportedly, work is now underway with cables and other electrical equipment, which is part of the routine overhaul of the warship commissioned in 1988.
Mooring tests should be carried out at the berth, which is part of the Sevmash structure. After their completion, the cruiser will already enter full-fledged sea trials, which will be performed by its crew, which is currently undergoing training and certification activities.
It should be recalled that the ship was decommissioned
fleet
just 9 years after the start of its operation - in 1997. 16 years later, in 2013, contract documents were signed for its repair and modernization. That is, the overhaul and modernization of a warship in time is already comparable to the period of its operation in the USSR Navy and subsequently the Russian Navy.
Among the modernization procedures - equipping the cruiser "Admiral Nakhimov" with the latest weapons. As a result, the ship receives universal launchers that can be used for various missile weapons, including the hypersonic anti-ship winged Zircons.
It was originally planned that the modernization of the warship should be completed in 2020. However, a number of factors, including the pandemic, have made adjustments to the process. I would like to hope that the new schedule for testing and returning the ship to combat formation will be maintained in full.