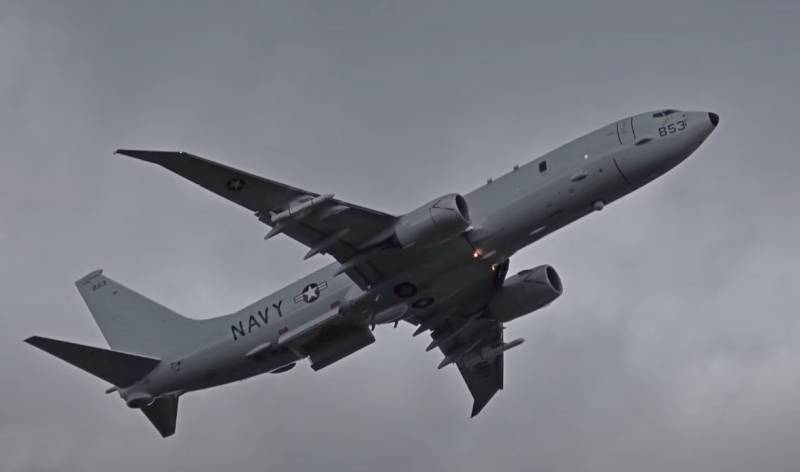 The US military intends to secure their reconnaissance aircraft, which have taken root on the Russian borders, by giving them new anti-missile defenses. The US Navy, which oversees the flights of the P-8A Poseidon, signed a contract with the British corporation BAE Systems, which provides for the development of an AN / ALE-55 countermeasure system within two years.
New counter system for P-8 Poseidon can destroy any missile
- noted on the pages of the publication Defense View.
According to the information disclosed by the developer, the AN / ALE-55 decoy, generating a radio and heat trail, is able to accurately reproduce the plane's flight path and its radar signature, deceiving the enemy and taking its fire on itself.
In addition, bait can be used to spot an enemy. As long as the enemy is focused on fighting the "fake apparatus", the real combat aircraft following behind will be able to launch a missile or bomb attack on the enemy.
In combat, especially in anti-aircraft warfare, early target detection and advance when firing is vital
- noted in Defense View.
As explained in BAE Systems, bait AN / ALE-55 can be equipped not only large-sized aircraft, but also fighters operating near enemy air defense systems.
In Defense View, they write that the P-8A Poseidon, in comparison with other American aircraft, has been most active in recent years in the areas where the military bases of the RF Armed Forces are located in Tartus and Khmeimim; regularly appeared in the Black Sea, in the Baltic.
The frequency of the appearance of the P-8A, along with a number of other US aircraft near Russia, increased, causing Russian fighters to take off for interception. Therefore, the US decided to equip the P-8A with AN / ALE-55 aircraft to deal with the threats posed by Russian missiles.
- a conclusion is made in the publication.