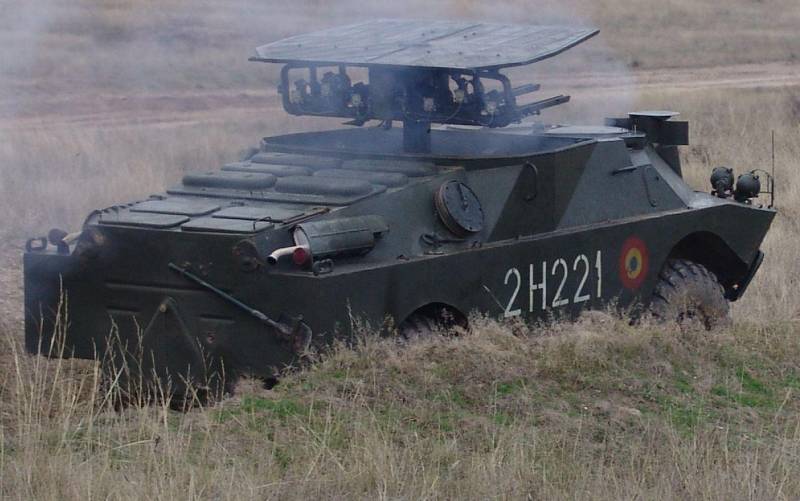 The Russian army has specialized armored vehicles designed to destroy
tanks
... However, in the future, the military intends to replace it with a new product that will organically fit into the line of armored vehicles based on the "Armata".
As Romania Military believes, this experience of standardization should be transferred to the Romanian army, taking into account local realities.
At present, the mobile "anti-tank shield" of the RF ground forces is represented by the "Chrysanthemum-S" systems on the BMP-3 chassis.
But Russia is seeking to standardize its weapons by developing a new tank destroyer.
- is noted in the publication, referring to the T-17 product, which is based on the Armata chassis.
Too much diversity can harm the army in terms of logistics [...] From this point of view, the Ministry of Defense has a lot to learn from the Russians. Let's move on to unitary technique, general motorization, simplified maintenance
- called on the pages of the publication.
As explained, at present, the mobile anti-tank forces of the Romanian troops are represented by BRDM armed with Malyutka and Konkurs ATGMs. However, these vehicles no longer fit into the army's arsenal.
We Romanians have to use what we have on the farm, that is, lightly armored 4x4 vehicles (Humvee or Vamtac), equipped with a Spike LR launcher
- the author writes, pointing out that his idea has both advantages (high mobility of new SPTRK) and disadvantages (low degree of protection), however, he believes, in this equation outweighs the need for standardization.
For our part, we note that in the Romanian army, according to the IISS for 2020, there were 12 BRDM-29P122 with Malyutka-M ATGM, 74 BRDM-29P133 with Malyutka-P and 48 BRDM-29P148 with Konkurs ( not counting such anti-tank weapons as 218 M-1977 guns and 23 Su-100 self-propelled guns in storage). At the same time, there are Israeli portable ATGM Spike LR, which are just proposed to be put on American or Spanish cars.