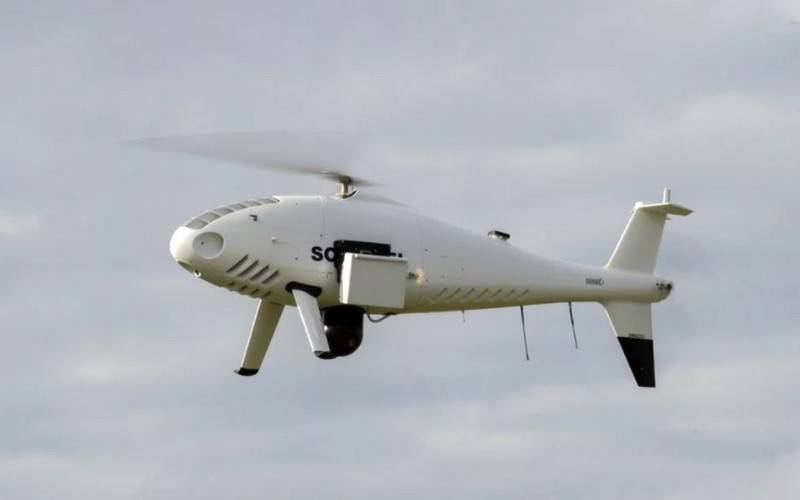 The US Army plans to adopt unmanned aerial vehicles designed to deliver ammunition and provisions to units on the battlefield. According to Defense News, the troops should receive new drones by 2026.
The US Army has announced a tender for the supply of special transport drones to the troops to deliver ammunition to the battlefield. Companies wishing to take part in the army tender must submit their proposals by February 12, 2021 inclusive.
The devices submitted for the competition must meet several requirements: the mass of the drone must not exceed 590 kg with the ability to transport cargo weighing up to 363 kg at a distance of up to 177 km. The design of the drone should allow it to be ready for 15 minutes after transportation.
In addition, drones must be able to make automatic takeoff and landing, as well as navigate a route autonomously in GPS jamming mode. Another requirement is the modular design and open architecture of the drone.
In 2017, the US Army's Pikatinskiy Arsenal, engaged in repair and improvement
weapons
, patented a method for delivering ammunition using special mortar mines fired by a conventional mortar.
The new mine is a special cargo container to which a compartment with a launch charge, a stabilizer, a small paraglider and a navigation system is attached.
After launching from a mortar, the container at the highest point of its trajectory will release a paraglider and use it to plan to a predetermined target. Targeting will be done by GPS. Nothing is said about the delivery distance, it is assumed that it will be about 7-8 km.