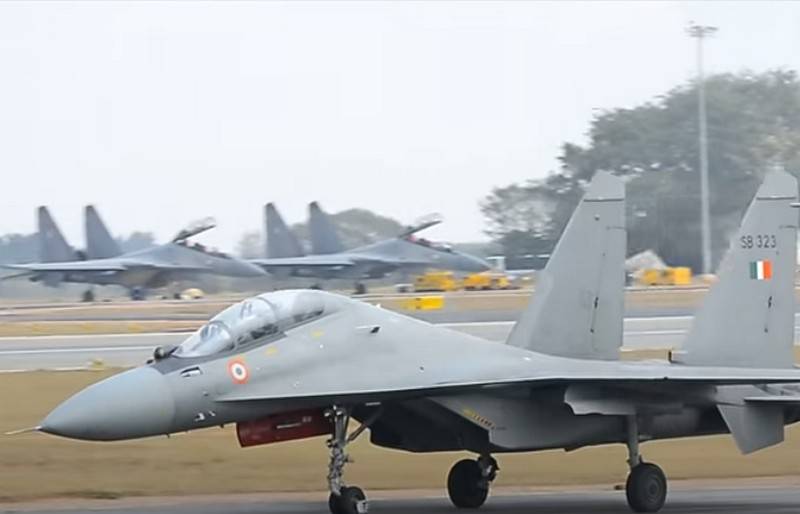 The Indian Ministry of Defense has confirmed the purchase of MiG-29 and Su-30MKI fighters from Russia. This was reported by The Times of India, citing military sources.
According to the newspaper, a total of 21 MiG-29s and 12 Su-30MKIs are planned to be purchased; a purchase request will soon be sent to Rosoboronexport. It is clarified that the MiG-29s planned for the acquisition will be removed from storage, where they are now.
Thus, after the delivery of 21 MiG-29s, the total number of these fighters in the Indian Air Force will reach 80, and with the purchase of 12 Su-30MKIs, the number of aircraft of this type will increase to 284. All fighters are to be delivered in 2024-2025.
The fact that India intends to purchase a batch of Russian fighters became known back in the middle of last summer. The statement about this appeared against the background of a sharp aggravation of the situation in the disputed region of Ladakh after the clashes between Indian and Chinese military personnel. At the same time, it was emphasized that the planes are needed "urgently".
It was proposed to immediately upgrade the MiG-29 fighters to the MiG-29UPG version, and to assemble the Su-30MKI at HAL (Hindustan Aeronautics Limited) enterprises from the kits received from Russia. There is no information as to how it will actually happen.
At the same time, India by April-May should decide on the choice of a fighter in a tender for 114 new aircraft. As the newspaper writes, while the priority is the French Rafale, purchased by the Air Force in the amount of 36 units, but only in case of price reduction. Other contenders for the contract include the American F / A-18 and F-21 (F-16 for the Indian Air Force), the Swedish Gripen-E, the Russian Su-35 and MiG-35, and the European Eurofighter Typhoon.