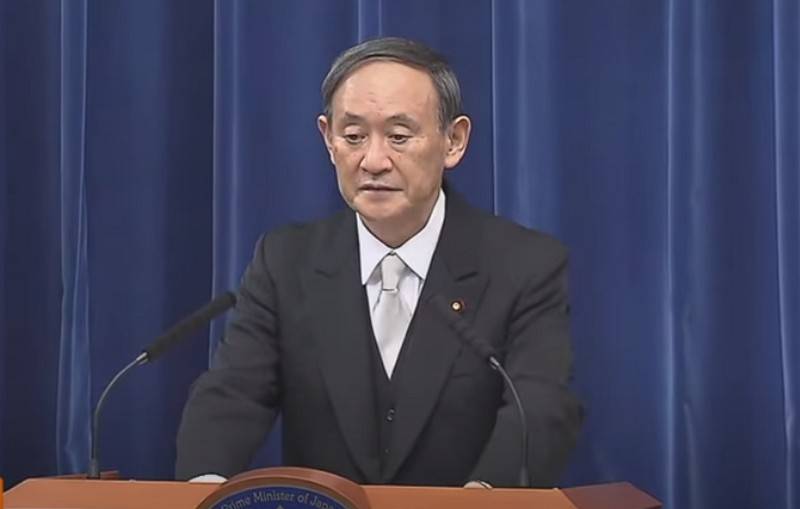 Japan intends to finally resolve the issue of the ownership of the southern Kuril Islands (Northern Territories). This was stated by the country's Prime Minister Yoshihide Suga.
Speaking with a keynote speech at the opening of the parliamentary session, Suga stressed that the Japanese government plans to finally close the issue with Russia on the ownership of the Northern Territories (Kuril Islands), without leaving its decision for the future.
The issue of the northern territories should not be passed on to future generations; it must be finalized
- said the Japanese prime minister.
At the same time, Suga noted that in relations with Russia he would adhere to the same course as his predecessor as Prime Minister Shinzo Abe, i.e. develop the entire range of Russian-Japanese relations, including the conclusion of a peace treaty, relying on previous agreements between the countries.
Recall that in December last year, Yoshihide Suga said that he had held telephone talks with Russian President Vladimir Putin, during which the topic of the Northern Territories was raised. According to the Japanese Prime Minister, he announced his readiness to "go through with this issue to the end."
Earlier, the Japanese government said that they still consider the islands of the South Kuril Islands as primordially Japanese territories, and insist that Japan's sovereignty should extend to all "northern territories."
At the same time, Russian Foreign Minister Sergei Lavrov said that Russia is not considering transferring the Kuril Islands to Japan when concluding a peace treaty. According to him, Russia's sovereignty over the islands is undeniable and will not be discussed.