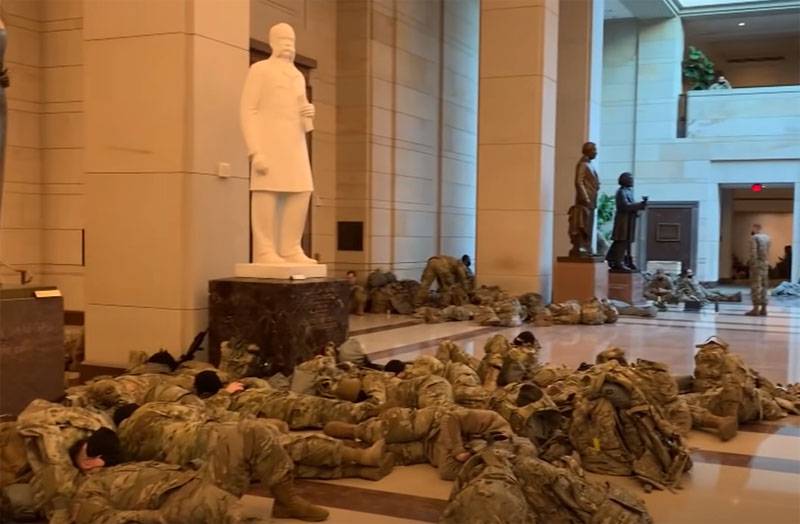 National Guard at the Capitol
"Treason", "domestic terrorists", "rebellion" are words that have become frequently used in the American information environment after the election victory to Joseph Biden was awarded. Against this background, it became known that the current US President Donald Trump requested information on those 10 representatives of the Republican Party who voted to impeach him in the House of Representatives.
Recall that 10 of his party members voted for the removal of Trump from the presidency. In the first case, this was not the case with the impeachment vote. The President of the United States decided to check whether such a vote is related to the fact that someone who cast their votes against Trump might try to run for president.
In the United States, meanwhile, a wave of persecutions against Trump's supporters is unfolding - on those more than 70 million Americans who voted for him.
USA Today writes that voters must "step over Trump and repent for what they have done."
And such a statement in a major American publication is allowed after Joe Biden's call to "unite and heal the nation."
Mikhail Leontyev in his program "However":
And they united, and were healed already practically, when suddenly the storming of the Capitol took place. And if there was no assault, it would have to be invented.
The author's program of Mikhail Leontyev with a commentary on events in the USA: