The captured military equipment of Armenia will be demonstrated in the new museum complex in Baku. Azerbaijan has begun construction of a memorial complex and a museum dedicated to the victory over Armenia. This is reported by the Azerbaijani media.
The memorial complex of the Patriotic War and the Victory Museum will be built in Baku on the territory between Nobel Avenue and the White City Boulevard, construction work has already begun. Armenian military equipment, captured during the battles in Nagorno-Karabakh, has already been delivered to the territory of the future complex, it will be demonstrated in the open air. There is currently no more detailed information about the future cultural object.
The decree on the creation of the Victory Museum and the memorial complex was signed by Azerbaijani President Ilham Aliyev on December 3 last year. The construction is entrusted to the authorities of Baku and the Ministry of Culture of the republic.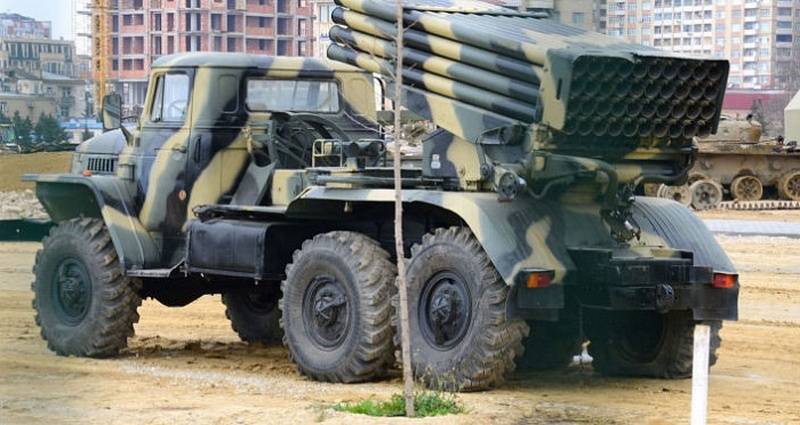 Meanwhile, it became known that Azerbaijan and Turkey will hold joint exercises "Winter - 2021" on Turkish territory near the Armenian border. Units and equipment of a separate combined-arms army of the Ministry of Defense of Azerbaijan have been sent to the city of Kars. The exercises will take place from 1 to 12 February 2021.
The exercises will focus on the operational capabilities of weapons and military equipment in winter conditions, working out methods of shelter, technical maintenance of equipment and training of personnel. Both sides will practice ground and air attacks, landings, airborne operations and their logistical support.
(...) the units involved in the exercises left the city of Nakhichevan in the direction of the Sadarak border checkpoint. Our units crossed the "Umid" bridge over the Araz river and continued to move towards the city of Kars
- stated in the press service of the Azerbaijani military department.