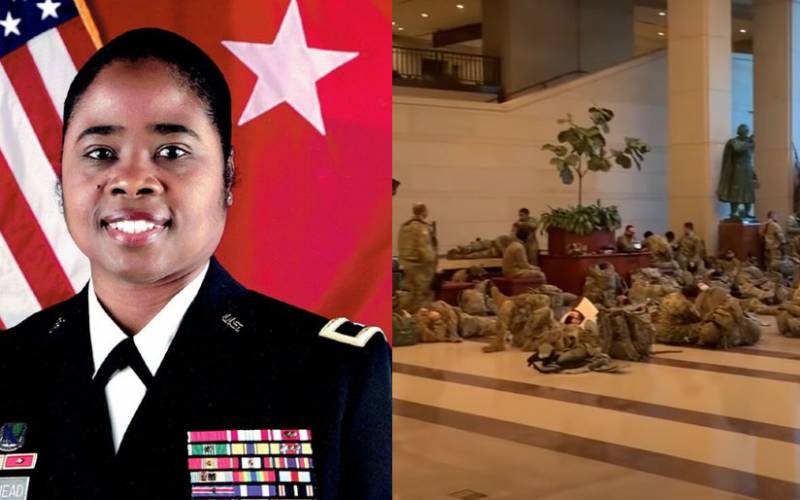 A few days before the inauguration of the 46th President of the United States in Washington, they decided who to entrust the command of protecting the Capitol. Recall that at this hour more than 25 thousand National Guard soldiers were herded to the complex of buildings of the legislative power in the District of Columbia, and the more military personnel appeared in the Capitol building and in the fenced area around it, the more problems with logistics and security began to arise. The inauguration, we recall, is scheduled for January 20.
Brigadier General Janine Bikrhed is assigned to command thousands of American National Guards in the Capitol and the surrounding areas. Ms. Birkhead is the Assistant Commander of the Maryland National Guard. Governor of Maryland Larry Hogan congratulated Birkhead on his new appointment.
From the press service of the US National Guard:
Brigadier General Janine Birkhead assumes command of the combined National Guard squad, formed from military personnel from different states. The National Guard supports the 59th inauguration and the constitutional change of government.
The US blogosphere explained the appointment of Birkhead.
In particular, it is noted that the candidacy of the African American for the post of commander of the combined detachment for the protection of the Capitol was agreed after the appearance of claims from "many Americans." The claims were that the preference for guarding the building of the US Congress was allegedly given to white soldiers. Therefore, they decided to appoint an African-American woman, yes, even one who was educated at the Hampton University course, where only blacks were trained. After graduation, Janine Birkhead received lieutenant shoulder straps. She served as a senior advisor to the Office of the Special Trustee for American Indian Affairs at the US Department of the Interior. As they say, almost complete political correctness ...