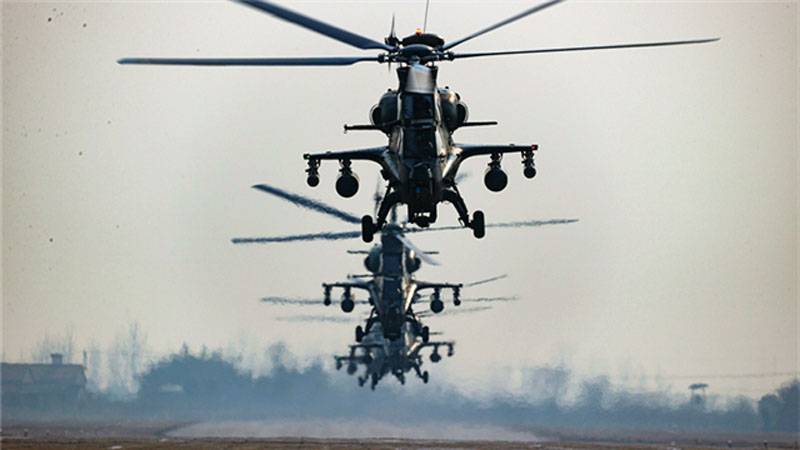 30 years ago, the American operation "Desert Storm" began, which was positioned as a "multinational operation to liberate Kuwait." The operation lasted until February 28, 1991, and resulted in the defeat of the Iraqi army. Those events are discussed in the press around the world.
The Hong Kong edition of SCMP published an article by columnist Liu Zheng, who recalls the events of 30 years ago in Iraq, noting that it was "Desert Storm" that became the starting point from which the improvement of the Chinese army began. Liu Zheng writes that in 1991 the PLA was backward, especially when compared to the US Army.
From the article:
But the US operation against Iraq launched a modernization program that turned the PLA into a modern, high-tech fighting force.
The author of the material, referring to Chinese military experts, writes that the use by the Americans of high-precision bombs, electronic reconnaissance and warfare, the use of stealth aircraft during the Gulf War became a "psychological nuclear attack on China." This refers to the fact that in China the defeat of Saddam Hussein's army was perceived as an opportunity for the United States to quickly deal with the armed forces of China, despite the presence of a nuclear
weapons
.
An author in a Hong Kong newspaper writes that the defeat of the Iraqi army was a challenge for China, and therefore the rapid improvement of its own army began. Over the course of 25-30 years, the PLA has followed a path that others have traveled for more than half a century.
In the material:
Operation Desert Storm showed China how to wage war and forced the Chinese military to skip the mechanization phase and go straight to the development of information technology.
Macau-based military analyst Anthony Won Ton is quoted as saying:
Since the 1990s, the PLA has completely switched to the path of professionalization and modernization. This was also important because in 1991 the USSR ceased to exist, and the pressure on China began to grow.
Hong Kong-based military expert Song Zhunping notes that China took the American military component as a basis and began to create high-precision weapons, stealth
aviation
, began to pay special attention to the formation of an air defense system.