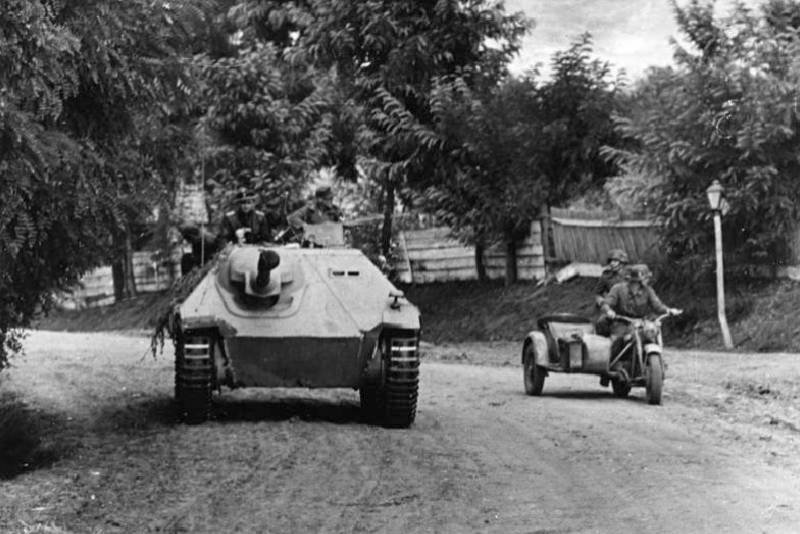 It is not often mentioned what role the Czech Republic played in the successes of Hitler's Germany in the first stage of the Second World War. This is especially true for Czech industrial enterprises.
Czech historian Jaroslav Strait decided to fill this gap in an interview with the Halo noviny newspaper.
It all started with the Munich agreement of the Western powers, which allowed Hitler in March 1939 to occupy Czechoslovakia with impunity, in the place of which a separate state of Slovakia and the protectorate of Bohemia and Moravia were created. Long before that, Czech
weapons
factories were considered among the best in Europe. Having seized this country, Hitler got his hands on a large number of excellent weapons and military equipment that entered service with the German army and were actively used during the Second World War both against the USSR and against the Western allies.
But this was only a small part of the weapons that had been created by the enterprises of this country during the occupation, when the war was already in full swing. The Czech historian spoke about the "invaluable" contribution of the Czech gunsmiths to the military might of Nazi Germany, their great work for the Third Reich ... It is not customary to remember this in today's Czech Republic. But the historian decided to remind.
At first, they produced weapons of time-tested domestic brands. From this country, the Wehrmacht received light machine guns, ammunition, tractors and much more. Soon, Czech factories mastered the production of weapons of German brands.
In 1941, Joseph Goebbels made an entry in his diary, where he praised the contribution of Czech enterprises to strengthening the military might of the Hitlerite army.
The Fuhrer is pleased with the achievements of the Czechs in military production. Not a single case of sabotage. Czech products are distinguished by their quality, usable, reliable and durable. They have shown themselves to be responsible and diligent workers.
- wrote the Nazi propagandist.
Of course, not all Czechs collaborated with the Nazis and helped them "forge victory." Do not forget about the thousands of Czechs who fought against the Nazis in the army of Ludwig Svoboda, in the British Air Force, on the Western Front, and in the ranks of the partisans. You should also remember about the participants in the Resistance and the Prague Uprising in May 1945.
But we must also not forget that the weapons that killed our grandfathers and great-grandfathers during the Great Patriotic War were created, among other things, by the hands of Czech workers, who did not particularly care about whose hands these weapons fell into.