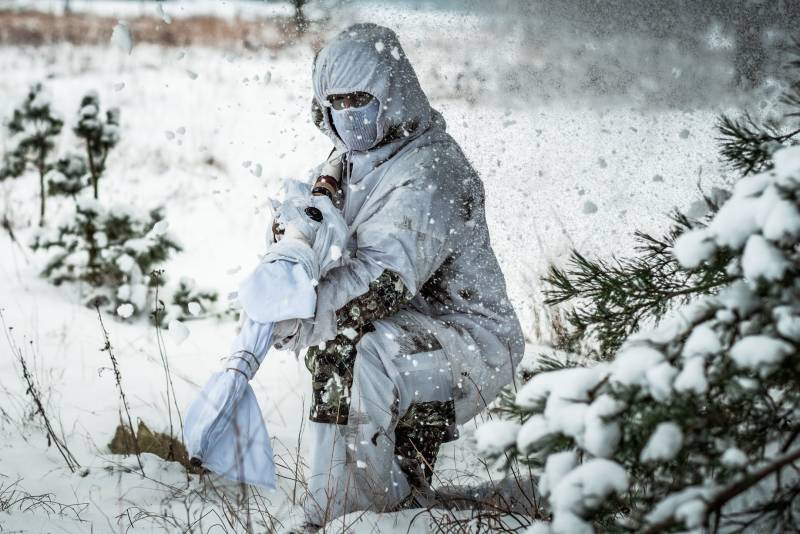 Military exercises of the 15th Gizyck Mechanized Brigade took place in northern Poland. This brigade is deployed in the Warmińsko-Mazurskie Voivodeship of Poland, bordering the Kaliningrad region. Armored vehicles with remotely controlled anti-tank missile launchers and sniper units from the 2nd Mechanized Battalion were involved in the exercises near the borders of Russia.
Sniper exercises, which were part of the 15th brigade of the Polish army, attracted special attention of experts.
In particular, it is indicated how Polish snipers in winter conditions decided to disguise their
weapon
- primarily sniper rifles. In this regard, we can state the following: "Overdid it," making mistakes.
The weapon is wrapped in several layers with white masking cloth. In this case, the tissue reaches not only the barrel, but even the muzzle - the muzzle brake (compensator).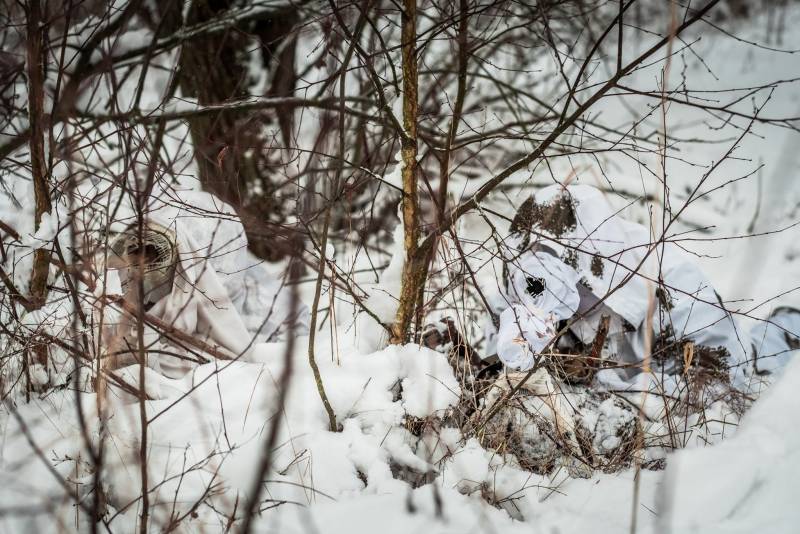 In some photos, you can see how layers of fabric, overlapping each other, hang from the weapon. And in some cases, they are bolted to sniper rifles with a rope or wire.
If we assume that with this variant of disguising the weapon, shooting was carried out, then the shots could lead to the ignition of the fabric that was used by Polish snipers and reached the muzzle. In a forest (albeit a winter one), as a result, there would be a danger of fire of dry grass and brushwood.
It is noted that if snipers were going to change positions, then it is in principle unacceptable for the cloth used for camouflage to hang from the weapon. This can lead to the fact that the rifle will cling to everything that gets in the way when moving (for example, tree branches), and interfere with this movement.