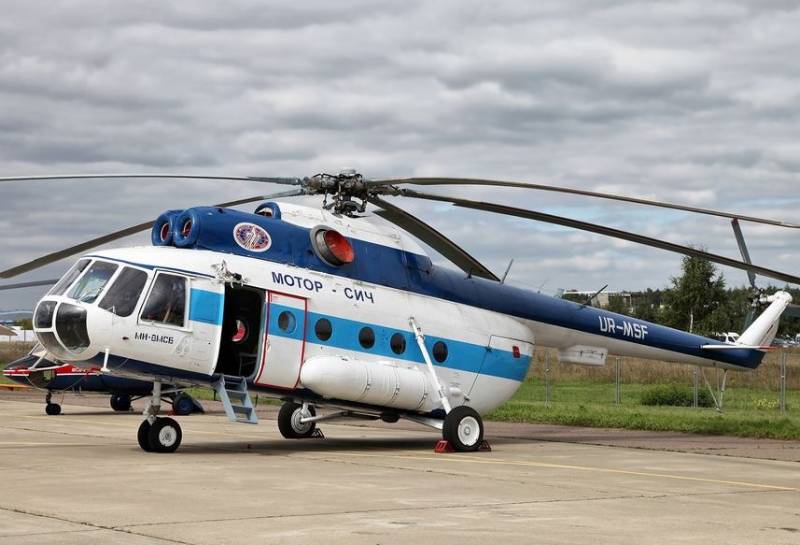 Among a number of Chinese companies included in the sanctions list by the US Department of Commerce was one of the investors in the Ukrainian Motor Sich enterprise, Skyrizon. More precisely, the United States is introducing a special export control regime with respect to this company from the PRC.
Now Kiev is considering how to react to the US sanctions against the Chinese shareholder of Motor Sich.
The PRC company itself considers Washington's actions towards it into unacceptable pressure on Chinese business and will use all legal instruments to protect its interests. It would be worthwhile to somehow protect its interests and the Motor Sich plant, for which the expansion of the sales market for high-tech products is not only important, but also a necessary condition for survival.
Serhiy Zgurets, who is considered an expert in Ukraine, we believe that the decision of the US Treasury Department does not change anything for the enterprise, because Kiev has previously adhered to all the requirements of the United States, not taking any serious independent steps without the consent of the Americans.
Every year, between the competent authorities of the United States and Ukraine, meetings of working groups on control over Ukrainian exports are held. Further, the State Export Control Service of Ukraine (SSEC) scrupulously adheres to all the instructions of its American partners. There is nothing strange in this, because even this organization itself was created on the recommendations of the United States and operates under the constant control of Washington.
Therefore, all export transactions of Ukraine concerning defense products, and earlier were made only subject to the approval of the United States. This means that there will not be the slightest indignation on the part of Kiev at the actions of the United States against the Chinese co-owner of one of the leading enterprises in Ukraine.
According to US Treasury Secretary Wilbur Ross, Skyrizon threatens the security of the United States by acquiring and deploying foreign technology, which it then uses in the interests of the Chinese People's Liberation Army.
Let us remind that earlier it was the USA that actually thwarted the deal on the sale of the controlling stake in Motor Sich to Chinese companies. And in China itself, they pinned great hopes on Motor Sich in connection with the possibility of using engine technology for
aviation
.