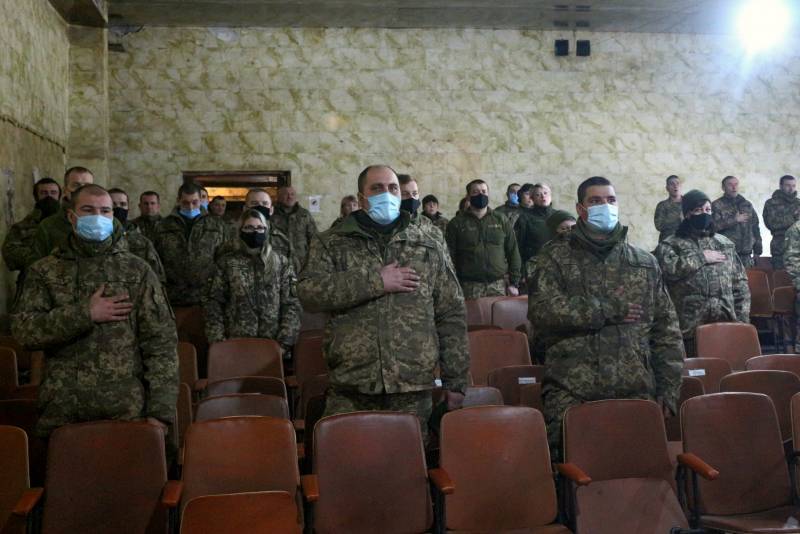 In Ukraine, they presented data on how the situation with the solution of the housing issue for the so-called "ATO veterans" is progressing. Recall that the "anti-terrorist operation" in Ukraine was called military action against their own compatriots. For some time now, the ATO was renamed OOS.
Back in 2014, the authorities promised free housing to every Ukrainian participant in the hostilities in the Donbas. As a result, the criteria for providing housing have changed many times.
Today, according to the Minister of Veterans Affairs of Ukraine Yulia Lapunina, a large queue of those who are to receive apartments has formed.
Official:
Last year 589 defenders of Ukraine received apartments.
At the same time, according to the Ukrainian minister, at least 10 times more military personnel remain in the queue for housing.
Lapunina used the term "it seems":
And the total queue seems to be 5,5 thousand. So this (the provision of housing) will stretch for 10 years. And you can't wait, because people need housing now.
The head of the ministry said that the Ukrainian government is considering "alternative methods" for the possible provision of "veterans" of hostilities in the Donbas with housing. In particular, we are talking about concessional mortgage lending, but this program for most of the Ukrainian military remains practically inaccessible due to the small amount of subsidies from the state.
To reduce the number of applicants for new housing, the Ukrainian government previously introduced new rules on who can be considered a participant in hostilities. As a result, the queue was reduced artificially. That is why there are about 5,5 thousand people in the queue today, although initially this number was determined by tens of thousands.