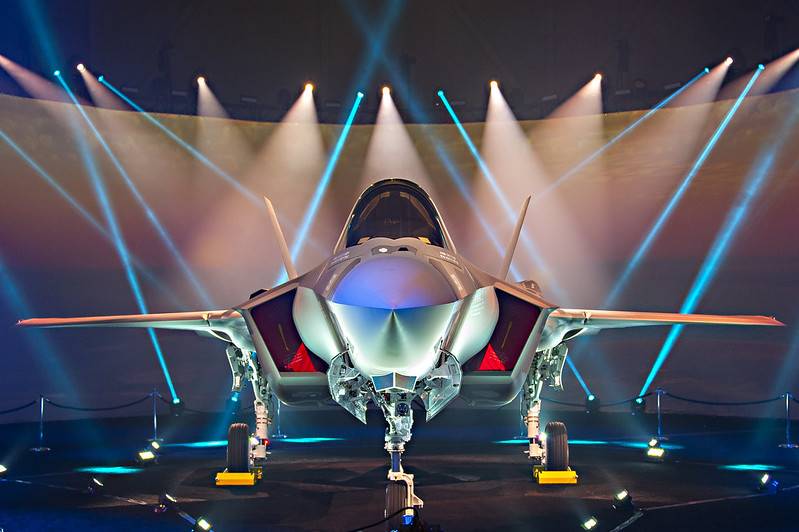 The United States Air Force will not be able to purchase enough F-35 fighters annually to get the required number of these aircraft into service by 2025. The second problem is the inability to maintain so many fighters in combat readiness, it would be too expensive.
This is written by the American media with reference to sources in the Pentagon. It turns out that the $ 800 billion of the military budget is already lacking.
The life cycle cost of the F-35 aircraft is too high, therefore, the US Air Force will not be able to purchase these aircraft in the A version of the design number of 1763 units. If nothing can be improved in the current situation, another aircraft will take the place of Lightning II - a product of the NGAD (Next-Generation Air Dominance) program.
- quoted by the American edition of Breaking Defense, the head of the US Air Force procurement service Will Roper.
The fighters of the NGAD program can indeed replace the F-35 in the US Air Force, but in the States themselves they express doubts that this can be done in the medium term. At least Will Roper, according to experts, does not set himself this uncontested goal.
It is believed that the words of the head of the procurement service should not be taken either as a statement of the decision, or as a "big attack" on the F-35. This is most likely a signal to Lockheed Martin that it needs to make more efforts to reduce the cost of operating aircraft, that is, to reduce the cost of an hour of flight. This is an attempt to put pressure on a company that is only increasing its financial appetites.
Too high maintenance costs for these fighters could lead to the fact that the Air Force cannot be armed with enough F-35A to confront China in a future war. Even the fact that American fighters are superior to Chinese 4th and 5th generation aircraft will not help the US Air Force if the PRC Air Force has a significant numerical superiority.
But if Lockheed Martin cannot make the F-35A less expensive to maintain, the US Air Force will have to think about how to replace them.
Currently, the F-35A flight hour is estimated at 42-44 thousand dollars. At the same time, no one can guarantee that the planes of the NGAD program will cost the American taxpayers cheaper.