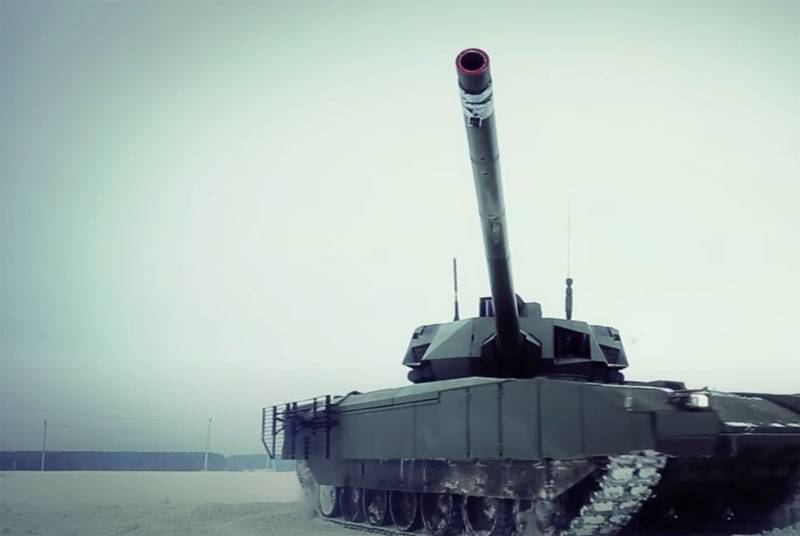 The Chinese media reacted to the emergence of information about the development in Russia of a new method of making armor. Earlier, "Military Review" in one of
news
plots reported that the method developed at the Bryansk State Technical University is to create
tank
armor with the use of additive technologies - by fusing wire. One of the features of such armor is its reduction in weight (with the same volume) by about 15-20 percent.
In Chinese Sohu:
In the field of creating tank armor, Russia began to lag behind since the late USSR. This began to manifest itself against the backdrop of the creation of American armor using depleted uranium. But now Russia again has an advantage in tank armor. At the same time, Russia did not develop a new type of it, but invented a new production technology.
Further, the author in the Chinese media talks about the very additive technology when using metal wire, noting the innovation of Russian metallurgy.
In Chinese media:
Compared to traditional armor, the new technology not only reduces the cost of production, but also increases the hardness while reducing weight by 15-30% (Russian sources reported a decrease in weight by 15-20% - approx. "VO"). This technology is very promising.
An author in the Chinese media writes that if Russia switches to a new technology, then the protective capabilities of tanks and other armored vehicles will surpass in their level similar military equipment in foreign countries.
In the same material, with reference to some Russian experts, it is stated that "the new armor may not be as effective as expected." It is indicated that "it is still better to seek to improve the parameters of the active protection complexes based on the improvement of software and technical capabilities." Why is the option not considered that one does not interfere with the other.