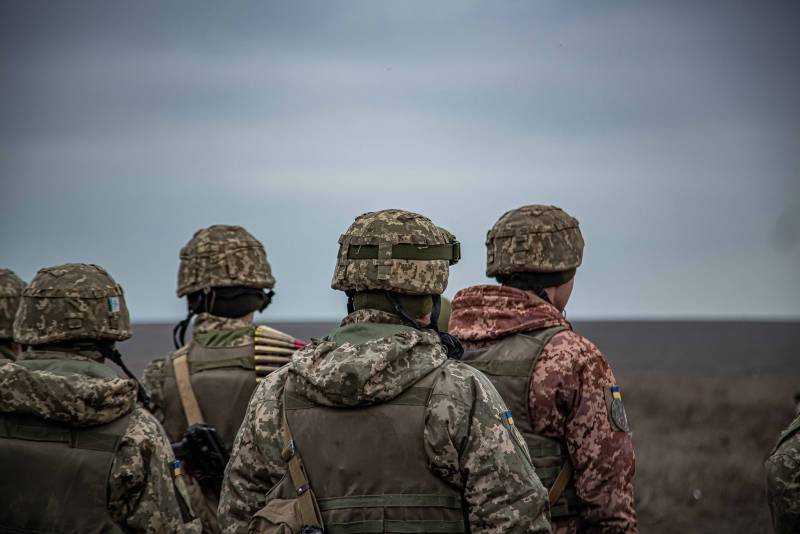 The Ukrainian Ministry of Defense is announcing data on casualties among military personnel in Donbass for 2020. We are talking about losses during the so-called Joint Forces Operation (JF).
The Ukrainian military department reports that in 2020, 50 servicemen of the armed forces of Ukraine died in the Donbas. The number of wounded over the past year was also named. It, according to the published statistics, amounted to 339 representatives of the Armed Forces of Ukraine.
At the same time, it is especially noted that statistics are being kept on the so-called non-combat losses. According to the Ministry of Defense of Ukraine, in 2020, due to "non-combat" reasons, 79 servicemen of the Armed Forces of Ukraine died in the JFO zone. It is not reported what exactly reasons are called "non-combat" in this case. In this regard, it is assumed that we can talk, among other things, of deaths from an overdose of potent drugs, which some Ukrainian military and representatives of the national battalions do not disdain at positions in the Donbass.
The Ukrainian Ministry of Defense notes that in total since 2014, Ukrainian troops in Donbas have lost 2665 killed and 10152 wounded. This statistic is being questioned in Ukraine itself. In particular, it is said that at least 2000 of its military were lost in the "boilers" of Ilovaisk and Debaltseve.
The statistics on the losses of the LDPR NM servicemen by the republican authorities are not published.