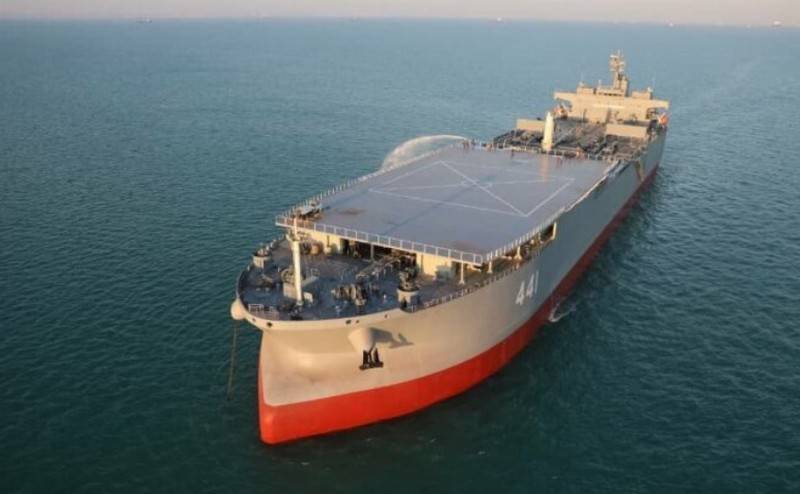 Iran's naval forces have received an advanced floating base designed to deploy helicopters and UAVs. However, this ship is not adapted for warfare, writes Military Watch.
The publication calls the ship a "helicopter carrier", and notes that despite its large size, the new Iranian ship "Makran" is a converted oil tanker, not adapted to combat operations, since it does not have the weapons, protection and speed inherent in helicopter carriers. The ship is said to be for overseas operations
fleet
... For this, helicopters and unmanned aerial vehicles are deployed on it.
Makran is an advanced floating base designed to support the operations of the navy in the far sea zone, primarily in the northern Indian Ocean, in the Bab el-Mandeb Strait and the Red Sea. It is capable of carrying six helicopters, speedboats, and naval special forces
- leads the publication of the message of the Iranian media.
According to Military Watch, "Makran" is suitable for supporting operations against armed terrorist groups such as the "Islamic State" and "Al-Nusra" (banned in Russia), but its capabilities are not enough for a military conflict with any state.
Meanwhile, the Iranian naval command has announced the entry into service of the fleet of similar ships "in the near future."