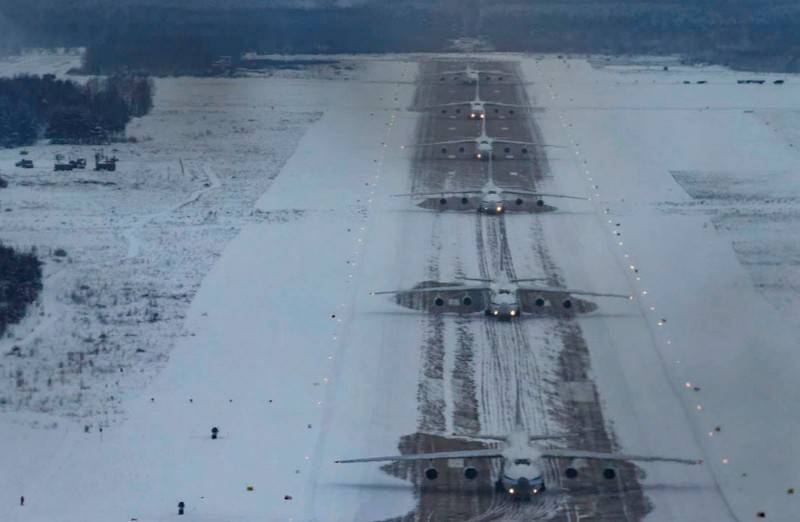 Russian videoconferencing for the first time in
stories
worked out the simultaneous take-off of six An-124-100 Ruslan military transport aircraft. Teachings
aviation
took place in the Bryansk region, the press service of the Ministry of Defense reports.
Crews of six An-124-100 Ruslan aircraft from the Seshchinsky and Tver aviation regiments took part in the training flights. The purpose of the exercises was to practice the simultaneous transfer of personnel of military units with standard weapons and equipment over a long distance.
The flights were carried out at an altitude of over 4 thousand meters, the total length of the route was more than 600 km, the average aircraft speed was 500 km / h.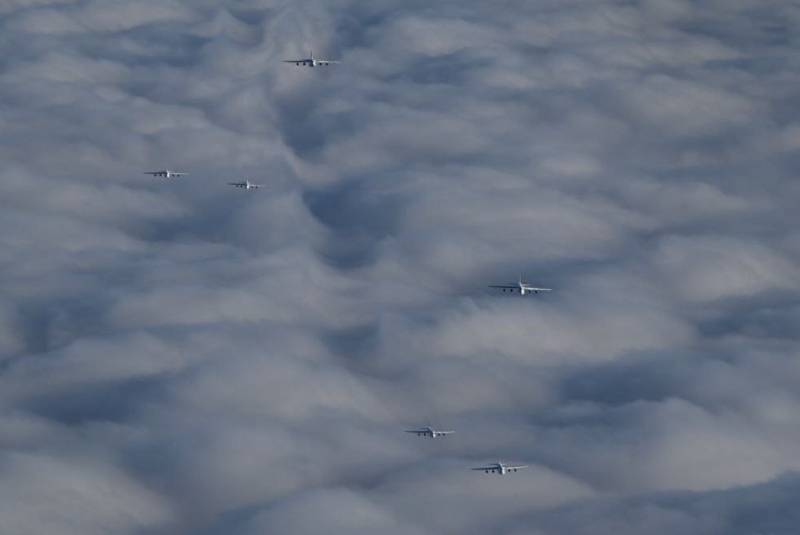 The Ruslan crews performed takeoff, landing and en-route flights in adverse weather conditions in the form of precipitation, low clouds and strong gusts of wind.
The training was supervised by the commander of the VTA of the Russian Aerospace Forces, Lieutenant-General Vladimir Benediktov, with the involvement of the leadership of the VTA command and the 12th military transport aviation division.
Note that this exercise is widespread in the US Air Force and is called the "elephant ride". It is designed to practice the mass takeoff of aircraft in a situation where it is necessary to lift as many aircraft into the air as possible in a minimum time.