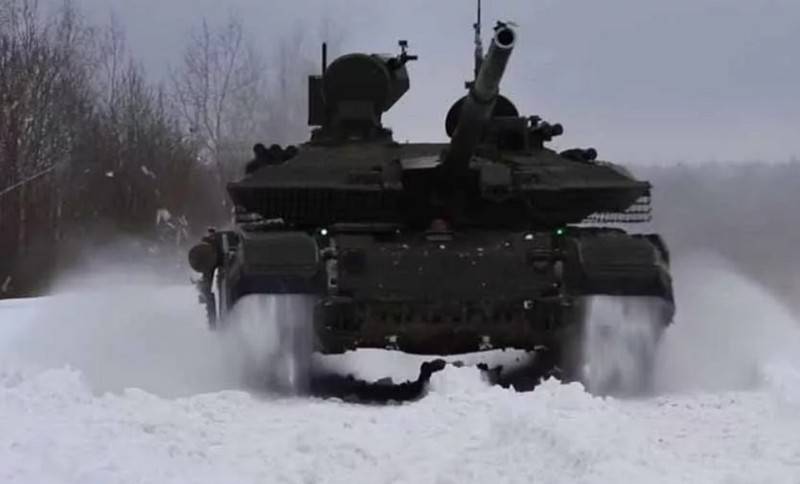 Russian
Tanks
The T-90M was combined into a single network during the exercise. The Ministry of Defense tested the T-90M Proryv tanks for their ability to operate in a single information space as part of a network-centric combat training operation. Reported by
RIA News
with reference to a source familiar with the situation.
According to the source, the T-90M tanks entering the troops since 2020 are equipped with the equipment of a unified tactical level control system (ESU TZ), which makes it possible to exchange data in real time not only among themselves, but also to receive information from various intelligence systems, systems observation and guidance, automatic control systems.
The ability of the new T-90M tanks, equipped with ESU TZ equipment, to exchange data online with each other and with other combat units was tested in combat training conditions, including in an environment of electronic interference
- leads
news
source word agency.
The results of the tests in the Ministry of Defense were called successful, confirming the possibility of conducting network-centric combat operations due to a unified tactical level control system (ESU TZ)
The T-90М tank was developed as part of the Breakthrough-3 development work and is a deep modernization of the T-90 with increased combat and operational characteristics.
The T-90M has a new turret module with a 125-mm cannon of increased survivability and accuracy. The tower is equipped with a remote-controlled machine-gun mount of 12,7 mm caliber. In addition, the new tank is equipped with a highly automated digital fire control system "Kalina", which provides search, recognition, auto-tracking and destruction of targets.