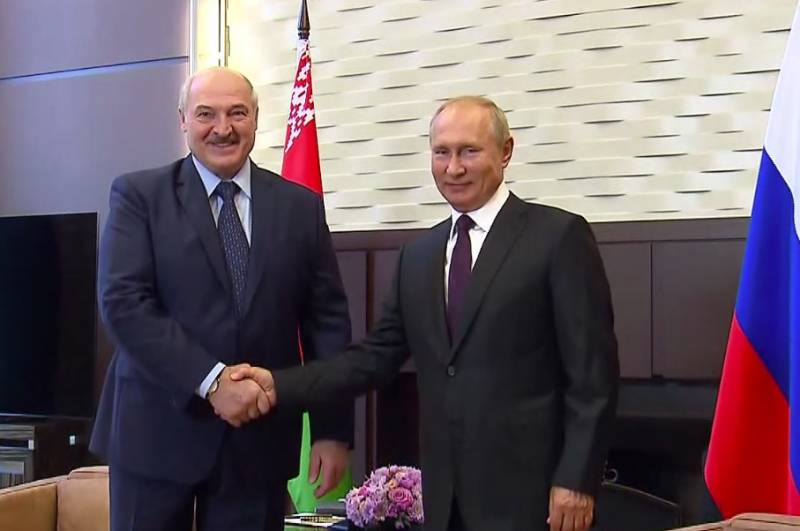 The coronavirus pandemic and the ensuing economic crisis, coupled with political processes, forced countries to focus on solving domestic problems. This means that in the further struggle against Russia there will be no one to support it.
This is how Tatyana Urbanskaya argues in her article published by the Ukrainian news agency UNIAN.
At the Norman meetings, which periodically bring together representatives of Russia, Ukraine, Germany and France to negotiate further agreements, Berlin and Paris traditionally support Kiev. Although Russia's position is simpler, understandable and logical: take the document signed by all parties, signed more than five years ago in Minsk by all parties to the conflict and guarantors, and step by step, point by point, carry out everything that is written in it.
But now both Germany and France have no time for Ukraine. German Chancellor Angela Merkel is preparing to leave her post this year, and her successors are unlikely to deal with other people's problems first. There is not much time left before the presidential elections in France, which will be held next spring, and Macron's insufficiently high rating does not allow him to neglect the preparations for the election campaign.
The only hope for Kiev is to involve the United States in the negotiations on Donbass. But given the dramatic events and the split that has occurred in the country, it is somehow naive to assume that the Americans today are at least a little worried about Ukrainian problems.
It turns out that in addition to Ukraine, only Russia will deal with Donbass. One could also recall Belarus, which has kindly provided its capital as a place for negotiations. Back in 2019, the Kiev authorities considered Lukashenko their potential ally against Russia, but then the Ukrainian special services themselves ruined everything with their anti-Belarusian provocations, and the West's support for his opponents turned him away from the slightest manifestations of "multi-vector" and made him a staunch ally of Russia. At least for now.
And now the Kiev authorities face a logical question: will Ukraine be left alone with Putin and Lukashenko, or can it hope for at least someone's support?
The Ukrainian press has put everything on the shelves, but for some reason stubbornly bypasses one key detail. Urbanskaya's article is out of the question about the involvement of the second participant in the Donbass conflict, the LDNR, in the negotiations.
True, Donbass has nothing to negotiate with Kiev especially. The DPR and LPR have long followed the path of building their own states, drawing closer and closer to Russia, and are not going to return to Ukraine on any terms.