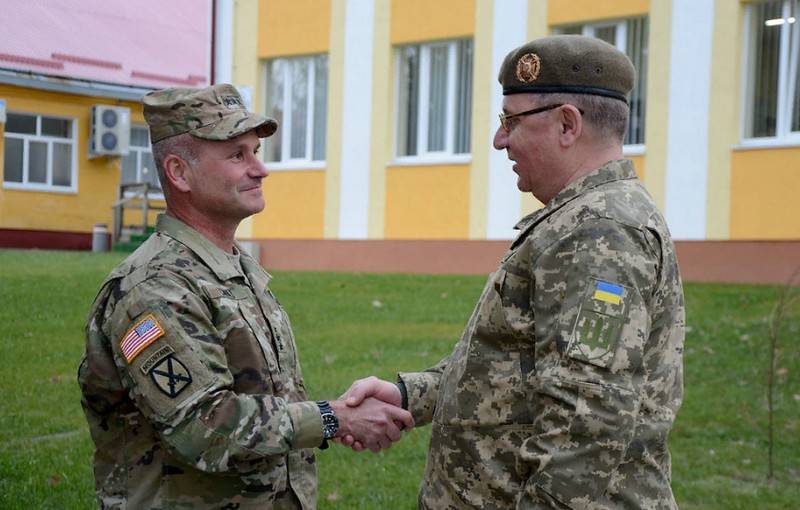 The Ukrainian army is moving to NATO standards, demonstrating to the command of the North Atlantic Alliance its desire to join its ranks. However, despite the desire of the Ukrainian government to become a full-fledged member of the Western military bloc, Ukraine has no chance of joining NATO. Writes about it the Slovak edition DenníkN.
Ukraine has set itself the task of becoming a NATO member in the near future. To this end, the state has been trying to adjust its armed forces to the standards of the military bloc for a long time, changing ranks according to the Western model, trying to switch to Western weapons. However, the alliance is in no hurry to satisfy Ukrainian desires.
According to the publication, the Ukrainian authorities and part of the population of Ukraine are mistakenly convinced that the country's entry into NATO will mean the automatic return of Crimea, the liberation of Donbass and the solution of other problems of the state. But this is a mistaken belief, the Ukrainian elite has forgotten about something.
First, despite all the promises, Ukraine has no chance of joining the alliance until the Donbass problem is resolved. This is clearly spelled out in the documents of the alliance, which emphasizes that it is prohibited to admit countries with an armed conflict on its territory to NATO. Secondly, Crimea will never be returned to Ukraine, Russia will not give up the peninsula under any circumstances.
Ukraine has no chance of a military seizure of Crimea, and NATO will definitely not start a war with Russia, especially over Ukraine. The issue of Crimea is forever and irrevocably closed, the author of the article emphasizes.
The alliance, giving Kiev hope of joining NATO, uses it to its advantage. In Kiev, however, they constantly believe these promises, forgetting the sad experience of Georgia, which has been "joining" the North Atlantic military bloc for a long time, the newspaper concludes.