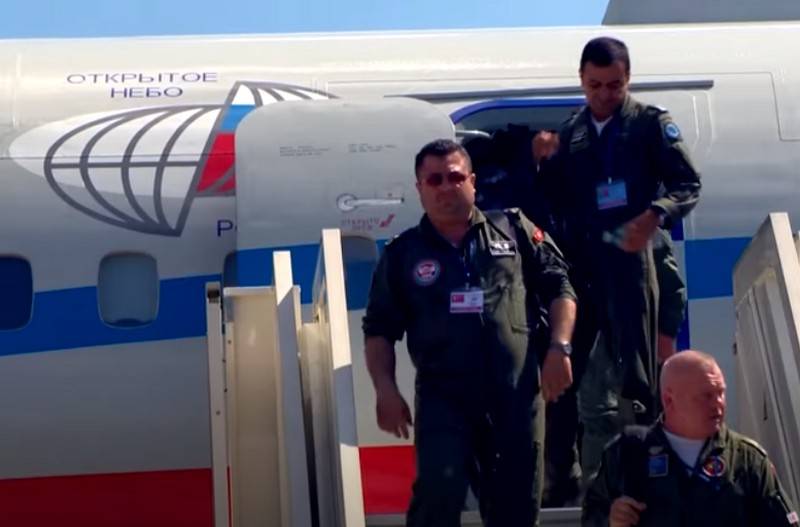 Russia will withdraw from the Open Skies Treaty after Europe refuses to give guarantees that the information received will not reach the United States. In the opinion of Russian experts, further participation of Russia in DON does not make sense.
Russia will leave the Open Skies Treaty after the United States, as Europe refused to comply with guarantees of keeping secret information obtained during flights over Russia and not transmitting it to the United States. If it continues to participate in the Open Skies, Washington will somehow receive information about the Russian defense, and Moscow will not be able to receive relevant information about the United States.
It is simply unrealistic to somehow detach the Americans from this information. No guarantees, despite the fact that there is a special clause in the agreement that information is shared only with members of the agreement, does not work ... it's all in favor of the poor
- said the former head of the international treaty department of the Ministry of Defense, Lieutenant General Yevgeny Buzhinsky.
According to the Russian media, the decision to withdraw from the Don has already been made and will be announced in the near future. Russian President Vladimir Putin preliminarily consulted with all competent structures, after which he agreed with the decision.
US President Donald Trump announced the withdrawal of the United States from the open skies treaty in May 2020, saying that "the treaty is outdated." On May 22, 2020, the head of the US State Department, Mike Pompeo, announced that the United States would leave the treaty in six months, i.e. November 22. In late November last year, White House national security adviser Robert O'Brien announced that the United States was no longer a party to the Open Skies Treaty.
According to information received by Moscow, the United States, having withdrawn from the treaty, forced the allies to sign an agreement on the transfer of data received by these countries during flights over Russia.