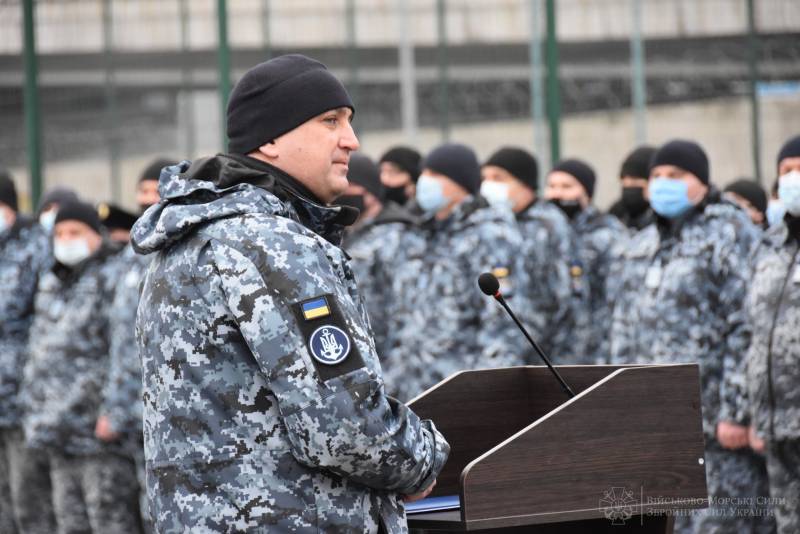 The Commander of the Naval Forces of Ukraine shared with the subordinate plans for the future development of the Ukrainian
fleet
... In particular, Rear Admiral Alexei Neizhpapa touched upon the issue of building new warships. They talked about the "fast laying" of a new corvette for the Ukrainian Navy.
Speaking at the opening ceremony of the new academic year in the Ukrainian Navy, Mr. Neizhpapa said that the newest Ukrainian corvette will be laid down "in a few months."
Commander of the Ukrainian Navy:
In 2022 we will receive the first batch of Mark VI boats. In a few months, the corvette will be laid down. And we need to train personnel for this component of the fleet.
At the same time, Oleksiy Neizhpapa did not specify which shipyard was going to lay the new Ukrainian warship at. But he recalled that about a month ago, an agreement was signed between Kiev and Ankara on cooperation in the field of creating unmanned aerial vehicles and corvettes. In Ukraine, it is expected that the new corvette will be built on the basis of Turkish technology. These technologies can be obtained by the Ukrainian shipbuilding enterprise "Ocean". This plant is located in the Nikolaev region of Ukraine.
In recent years, the company has been forced to make ends meet due to the lack of orders. Although at one time (since 1951) the enterprise was one of the most developed shipbuilding plants in the USSR. It was used to create research vessels, fishing trawlers, tankers, offshore drilling rigs. After the collapse of the USSR, the plant began to decline. In this regard, the question arises: did the technical base for the construction of ships of the "corvette" type remain on the Ocean? It is difficult to give an unambiguous answer in Ukraine itself. So far, the company is busy with the repair of tugs and dredgers, as well as the production of structures for overpasses.