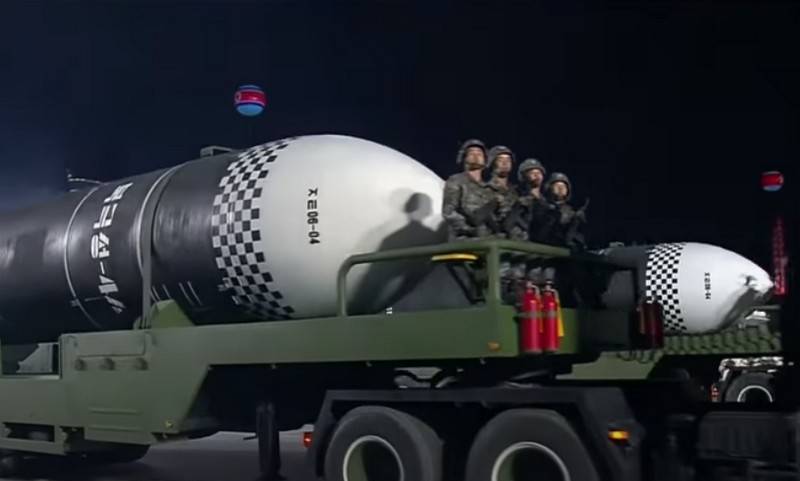 A military parade was held in Pyongyang on Thursday evening dedicated to the last XNUMXth Congress of the Workers' Party of Korea. This is reported by the Central Telegraph Agency of Korea (CTAC).
The parade was hosted by the leader of the DPRK Kim Jong-un. Traditionally, the parade showed military equipment already in service with the North Korean army, as well as new developments. The attention of the world media was attracted by previously unseen ballistic missiles of submarines. As stated in Pyongyang, this is "the world's most powerful
weapon
".
The world's most powerful weapon, submarine ballistic missiles, appear on the square one after another, showcasing the power of our revolutionary armed forces.
- writes TsTAK, without giving any data on the rocket.
According to military experts who have familiarized themselves with the images of the new SLBMs (ballistic missile submarines), most likely the North Korean authorities demonstrated the Pukkykson-5 missile (Polar Star-5), which is a further development of the Pukkykson-4A SLBM shown at parade 10 October 2020. This missile should have an increased flight range.
It is assumed that the ballistic missile carrier will be a new submarine, which is being built in North Korea in complete secrecy.