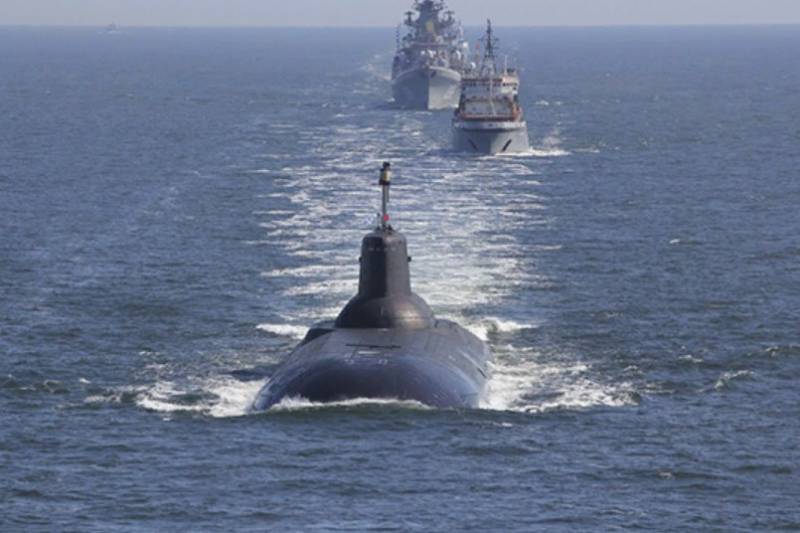 The timing of the withdrawal of the project 941 Akula submarine missile cruiser "Dmitry Donskoy" from the Russian Navy was announced.
About this information agency employees
TASS
said a source working in the north of the Russian Federation in the power structure.
He said that the submarine will serve for at least five more years. And for the current year, it is planned to participate "Dmitry Donskoy" in the combat training program.
Decommissioning a missile carrier is a matter of at least five years.
- said the source.
Prior to that, the head of Sevmash, Mikhail Budnichenko, in an interview with the Zavod magazine produced by the enterprise, talked about the signing of contracts for the construction of two submarines belonging to the class of strategic missile carriers of the project 955A Borey-A. One of them will be called "Dmitry Donskoy". Commenting on this
news
, the interlocutor of TASS noted that from the moment of the bookmark to the transfer
the fleet
submarines of this class usually take 7-8 years.
Until the Belgorod special-purpose nuclear submarine appeared, which is being tested and will be equipped with the Poseidon super-powerful nuclear robotic torpedoes, the Dmitry Donskoy submarine was the largest submarine on the planet. He began his service in 1981 when he entered service with the USSR Navy.