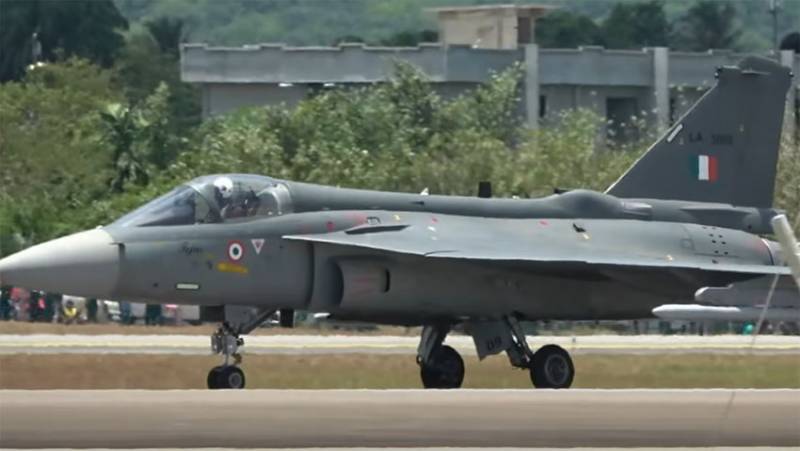 Indian Marshal
aviation
Indian Air Force Chief of Staff Rakesh Bhadauria told local media that the Indian Air Force expects 83 Tejas light fighters to be replenished within 8-9 years. These fighters will be equipped with Indian weapons and, as noted by the Marshal, will be able to more effectively hit targets out of sight thanks to improved air-to-air missiles.
According to Rakesh Bhadauriya, Indian Tejas fighters are "much better than the Sino-Pakistani JF-17s."
The Indian Marshal noted that the replenishment of the country's air force with these light fighters will allow "more reliable protection of the air borders of India."
Reporters asked the Air Force Chief of Staff whether HAL Tejas could strike terrorists on the ground, following the example of other aircraft striking targets in Balakot. Bhadauriya stated the following:
In terms of striking capabilities, this fighter will have application capabilities
weapons
, which at that time (during the operation in Balakot) were not yet there.
At the moment, the Indian Air Force has no more than 15 Tejas fighters. Their maximum speed is about 1920 km / h, the service ceiling is 16 km, missile armament is Astra (Indian-made missiles) with a speed of up to 4,7 M and a maximum range of 110 km. Also, Indian Air Force fighters are armed with Russian guided missiles R-73 and R-77, capable of carrying a bomb load.
The maximum speed of the JF-17 is comparable to the speed of the Tejas - 1910 km / h, the service ceiling is 15200 m. It carries Chinese PL-7 air-to-air missiles, Italian Aspid, French MICA and others, including air-to-surface missiles.
The cost of the contract for the purchase of 83 Tejas fighters has also been disclosed. Based on this contract, each fighter jet will cost approximately Rs 5,7 billion (about US $ 79 million).