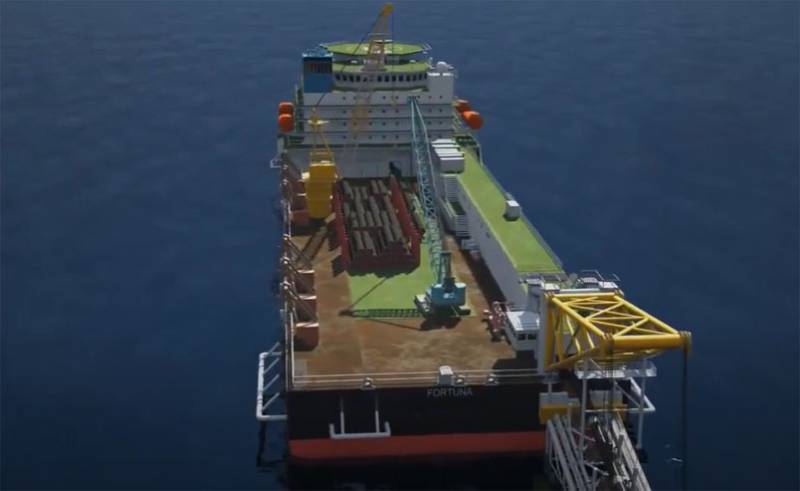 The American news agency "Bloomberg" publishes material, which speaks of the planned dates of the companies involved in the implementation of the "Nord Stream-2" project, to complete the construction of the gas pipeline.
The news agency reports that it has at its disposal a schedule of such works. From this schedule, as Bloomberg journalists write, it follows that the work is planned to be carried out using the pipe-laying vessel "Fortuna".
At the first stage, Fortuna will work in Danish waters with the planned completion of pipe-laying in May this year. And in June, all work on laying the pipeline in the German economic zone on the Baltic Sea will be completed.
Earlier, Danish information sources reported that in addition to Fortuna, the Murman and Baltic Researcher vessels will be involved in the completion of the Nord Stream 2 construction. In this regard, nothing is said about the use of another pipe-laying vessel - "Akademik Chersky".
Let's remind that according to initial data, the ship (barge) "Fortuna" is capable of laying up to 2 km of pipes per day. The total length of the unfinished section is about 145 km.
To date, Fortuna has anchored near the German port of Rostock.
Against this background, the new American administration is expected to react to the resumption of construction of the SP-2. Contradictory opinions are spread in the American media. One of them - Biden will toughen sanctions, and therefore the "SP-2" will not be completed. Other - Biden is ready to compromise on Nord Stream 2.