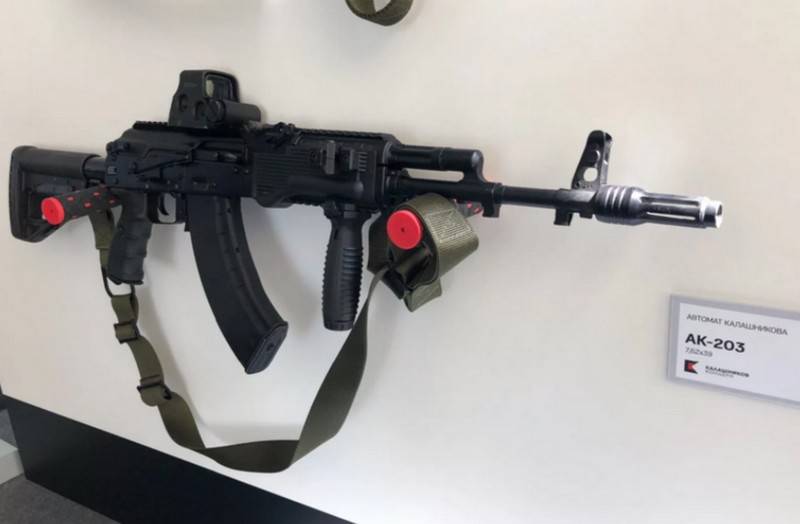 India is ready to start licensed production of Russian AK-203 Kalashnikov assault rifles. This was stated by the Chief of Staff of the Indian Armed Forces, General Manoj Narawane.
According to the general, the final contract for the production of the AK-203 will be signed in the near future, and now the final approval of certain points is underway. The machines will be manufactured at Indo-Russian Rifles Private Limited, a joint Russian-Indian venture in Corwa, Uttar Pradesh.
According to the Indian newspaper The Economic Times, the cost of one licensed AK-203, produced in India, will be $ 958, which is cheaper than American rifles purchased at a price of $ 1218 per unit. The Russian side will receive $ 85 from each machine produced, the newspaper writes.
A total of 671427 AK-203 assault rifles are expected to be produced with full localization of production. In the future, it is possible to supply licensed AK-203 for export.
The AK-203 should replace the Indian INSAS assault rifle, used by the army since 1998 and no longer satisfying the military. The caliber of the Indian
weapons
5,56 mm. The transition to a 7,62 mm caliber in the Indian Ministry of Defense began under the slogan: "If you shoot at the enemy, he must be killed, and not temporarily incapacitated."