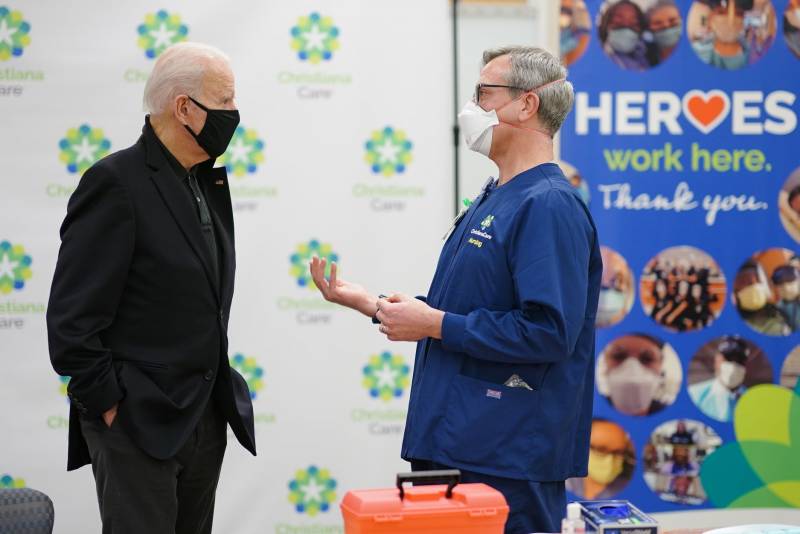 American political leapfrog is gaining momentum. Against the background of the second attempt by the Democratic Party to declare impeachment of the incumbent US President Donald Trump, a truly unprecedented incident occurred for the United States. Marjorie T. Green, representing the Republican Party in the US Congress, has announced that she will initiate impeachment of Joseph Biden. Before that in
stories
States impeachment against the president was never initiated prior to his official inauguration. Officially, the draft resolution is going to be announced immediately after the inauguration.
Congresswoman Greene argues her initiative as follows:
January 21 (the first day after Biden's inauguration - approx. "VO") I will resort to articles of impeachment against Joe Biden in connection with the possibility of abuse of power.
After that, Ms. Greene elaborated on her claims to the future US president. According to her, citizens must be convinced that the president cannot abuse his powers and be bribed by foreign governments and large companies. According to the representative of the US Congress, it is known in America that Biden was once bribed by Chinese companies and Ukrainian oligarchs. We are talking about the activities of the Biden family in Ukraine for the implementation of gas projects.
This
news
caused a violent reaction both in the United States and in Ukraine. American experts note that many Republicans are frankly tired of the impeachment impeachment by the Democratic Party, and therefore they decided to stop all this with a "symmetrical counterstrike": if the Democrats continue to promote the topic of a possible impeachment of Trump, then Biden in the presidential chair may have problems in this regard.
We will remind that earlier in the American edition of "Axios" the results of the poll were published, which indicate that the majority of Republicans are ready to support the nomination of Donald Trump in the elections of 2024. If he is impeached (even after the expiration of the presidential term), he will no longer be able to stand as a candidate.