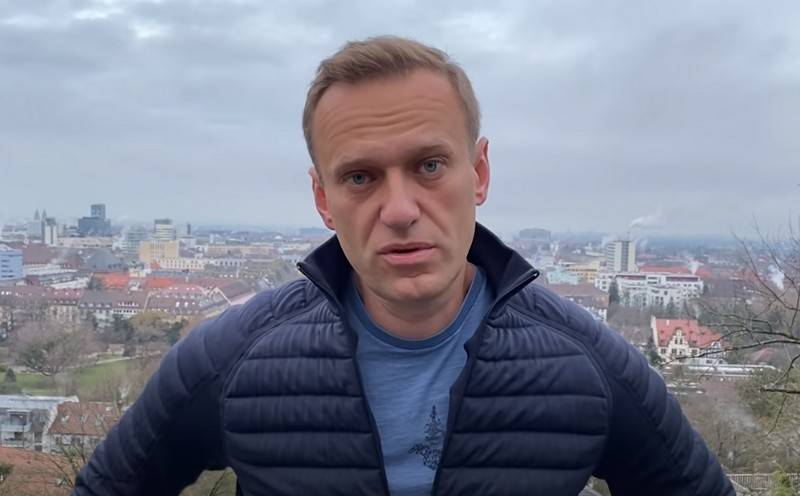 The military department of the Investigative Committee did not find signs of a crime in the actions of the FSB officers allegedly involved in the poisoning of Alexei Navalny. The corresponding decree was received by the Anti-Corruption Foundation (FBK).
The Investigative Committee refused to organize a procedural check against the FSB officers who allegedly participated in the "poisoning" of the Russian oppositionist.
It was established that the statements do not contain specific information about the circumstances indicating signs of a crime in the actions of the FSB of Russia, and therefore there are no grounds for conducting a procedural check in the order in the military investigating authorities
- the document says.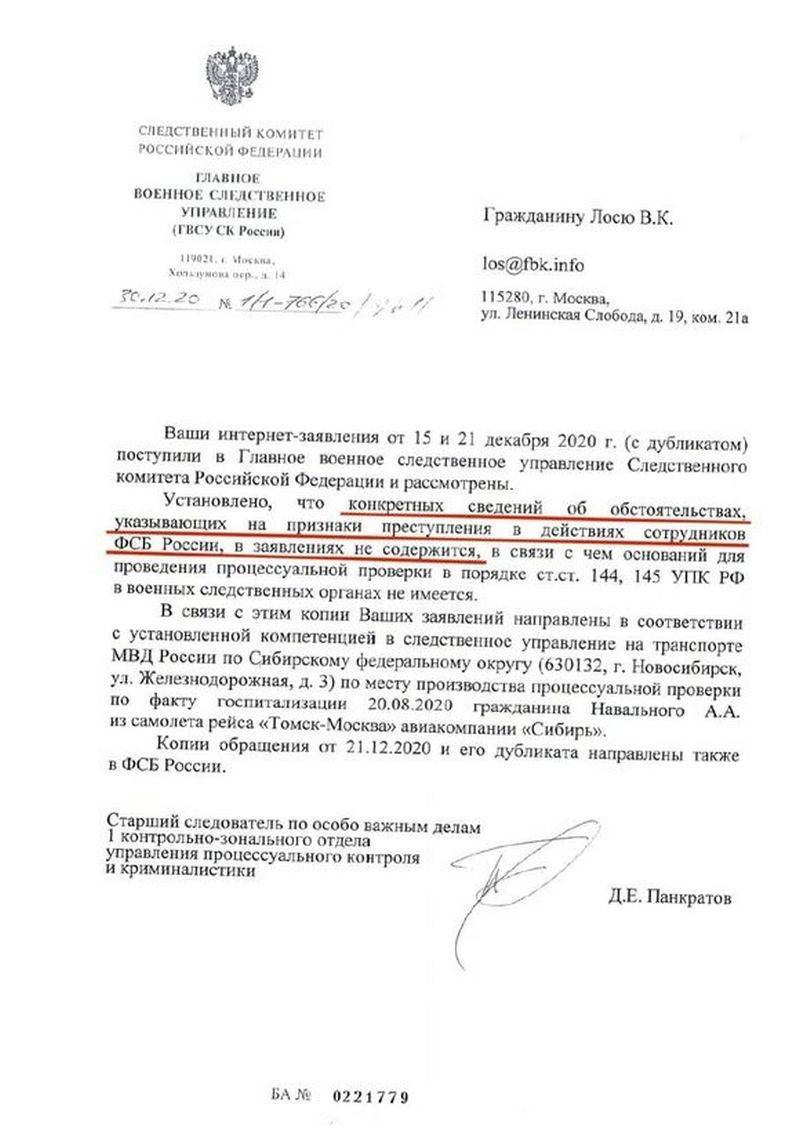 It is clarified that copies of the statement have been transferred to the FSB and the Investigative Department of the Ministry of Internal Affairs for Transport in the Siberian Federal District.
Navalny has already reacted to the refusal, saying that "impunity leads to degradation." According to him, even if the killers are caught red-handed, "they will still have nothing."
Recall that the FBK sent two statements about the FSB's involvement in the poisoning of Navalny in December. These statements were based on an "investigation" by CNN, Bellingcat, The Insider and Der Spiegel. According to him (the investigation), eight FSB officers were involved in the poisoning of Navalny. Navalny himself said earlier that Russian President Vladimir Putin was involved in his poisoning.
Meanwhile, the Office of the Federal Penitentiary Service (UFSIN) announced that it would take all the necessary measures to detain Navalny upon arrival in Russia as part of the court's decision to replace the suspended sentence with a real one.
(...) taking into account the indicated facts of malicious violations, guided by the principle of inevitability of responsibility and the requirements of laws, equally equal for all citizens of the Russian Federation without exception, the Federal Penitentiary Service for Moscow is obliged to take all actions to arrest the violator A.A. Navalny. pending a court decision to replace the suspended sentence with a real one
says the message.