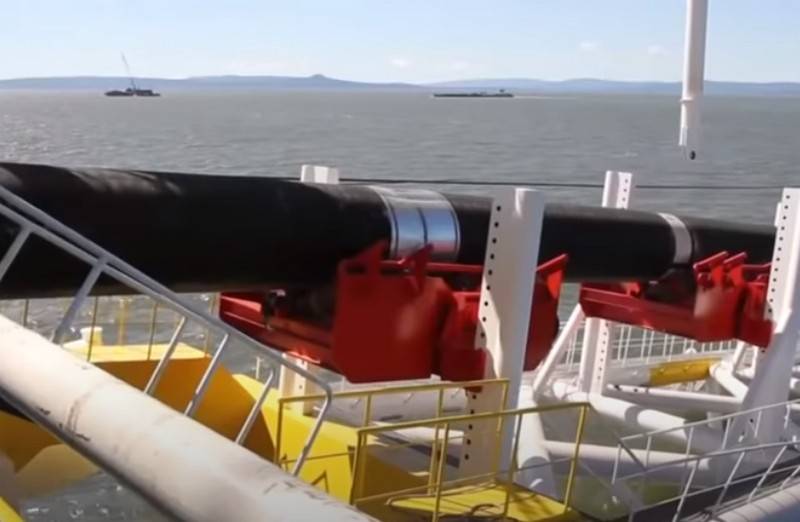 Russian Gazprom is beginning to complete the construction of the remaining section of Nord Stream-2, and ships participating in the construction are being pulled into the pipeline-laying area.
According to the ship tracking portal Marine Traffic, the pipe-laying barge Fortuna left the German port of Wismar and headed for Danish waters. As previously reported, Fortuna completed the German section of the gas pipeline in December, after which it arrived in Wismar at the end of December, where it was awaiting the start of the completion phase. According to the available information, it will be Fortuna that will be the main pipelayer.
In addition, the supply vessel "Baltic Researcher" has returned to the completion area and will be involved in laying the gas pipeline. At the same time, the supply vessels Murman, Umka and Ivan Sidorenko, as well as the icebreaker Vladislav Strizhov, are still in the port of Mukran. These supply vessels are planned to be used to supply pipes.
Meanwhile, Denmark said that the operator of Nord Stream 2, Nord Stream 2 AG, has transferred the schedule of plans for the construction of the gas pipeline; work will begin on January 15, 2021. The Danish Energy Agency has no construction claims, all conditions have been met.
The Danish Energy Agency last week received a timetable for the further construction of Nord Stream 2 from Nord Stream 2 AG (...) I can confirm that all relevant conditions have been met
- said spokesman for the Danish Energy Agency Tore Falbe-Hansen.
Earlier, Gazprom stressed that Russia will independently complete the construction of the Nord Stream-2 gas pipeline, despite the US-imposed sanctions. Work on the Danish section was scheduled to begin on 15 January 2021.