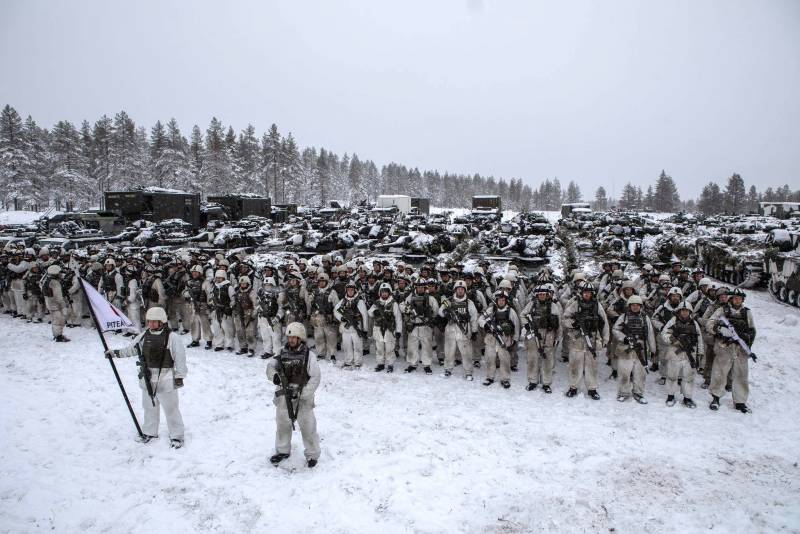 The Swedish Ministry of Defense announced the release of a series of videos, which are united by a single title "If War Comes". These short videos are intended to tell the Swedish society about the challenges the Swedish state faces today, how the Swedish army is ready to respond to challenges, how conflicts can affect the population and how it is planned to counter threats in the future.
The Swedish Ministry of Defense emphasizes that the videos were created "for better awareness" of the subjects of the kingdom of the threats they may face.
The materials, as noted, were created on the basis of real scenarios that were previously proposed and worked out by representatives of the armed forces.
One of these scenarios, according to which the videos were filmed, is associated with "a possible war in the Arctic." The Swedish military filmmakers decided to show the Swedes that the country "may be among the participants in the hostilities in the Arctic region."
Sweden could be embroiled in a war in the Arctic.
It is not hard to guess who the Swedish army is ready to face in such a conflict ...
One of the plots examines the "battlefield of the future". It is noted that these may be not only those "locations" of the classic battlefield that were used in past military conflicts. In particular, it is indicated that this may be a confrontation of a different nature, including energy networks, financial systems. It is noted that real battles can take place in urban areas with subversive forces involved.
In the comments of Swedish users, different opinions were expressed on this matter: from the fact that Sweden needs a military alliance with neighboring Finland, to the fact that these videos show where the funds from the growing Swedish military budget are actually spent.