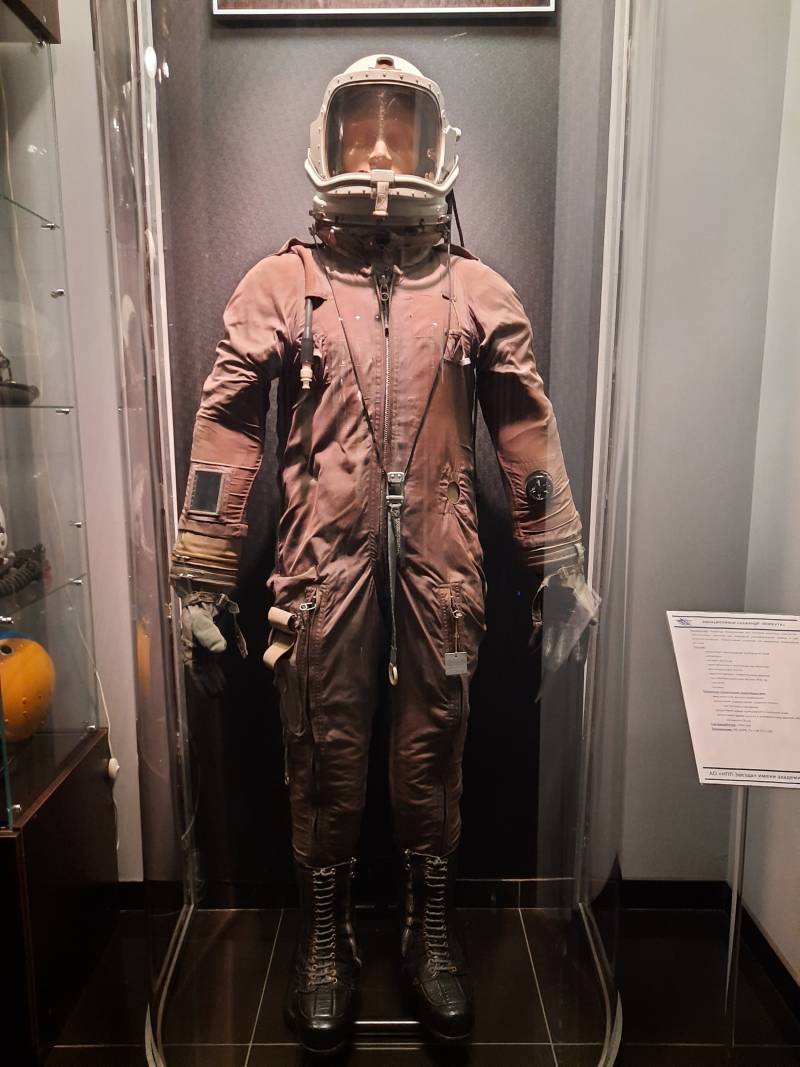 First domestic
aviation
the spacesuits had a power-type hermetic shell, consisting of 2 or 3 layers of rubberized cotton fabric, which simultaneously performed a power function and ensured the sealing of the spacesuit. One of the brightest representatives of this type were the SI-1 and SI-3M spacesuits.
In 1959, the development of two spacesuits for naval aviation pilots, the C-9 (based on the SI-5) and Vorkuta, began.
In the Vorkuta aviation spacesuit, for the first time, instead of a single pressurized shell made of rubberized fabric, a shell was used, consisting of two separate layers: the outer layer is the force shell, and the inner layer is the hermetic shell.
This was a major constructive achievement: increased reliability, since a more durable technical fabric could be used for the load-bearing shell. The elasticity of the shell has increased, especially in the hinge areas. The manufacturing technology of the power shell has been simplified (sewing and the absence of glue seams), and the assembly time has decreased. In the future, all domestic spacesuits developed by Plant No. 918 (JSC NPP Zvezda were made with a separate shell (power + sealed).
In the power shell of the Vorkuta spacesuit, the lavsan fabric (the Russian analog of the polyester fabric) was used, and the hermetic shell was made of 3-5 mm thick spongy rubber, which also served as thermal insulation in the event of an emergency splashdown. In places of hinges, the containment was made of thin sheet rubber.
The thermal insulation of the spacesuit made it possible to stay in cold water with a temperature of 0-10 degrees for up to 12 hours.
The Vorkuta spacesuit was manufactured in 2 versions: with an oxygen mask and without a mask.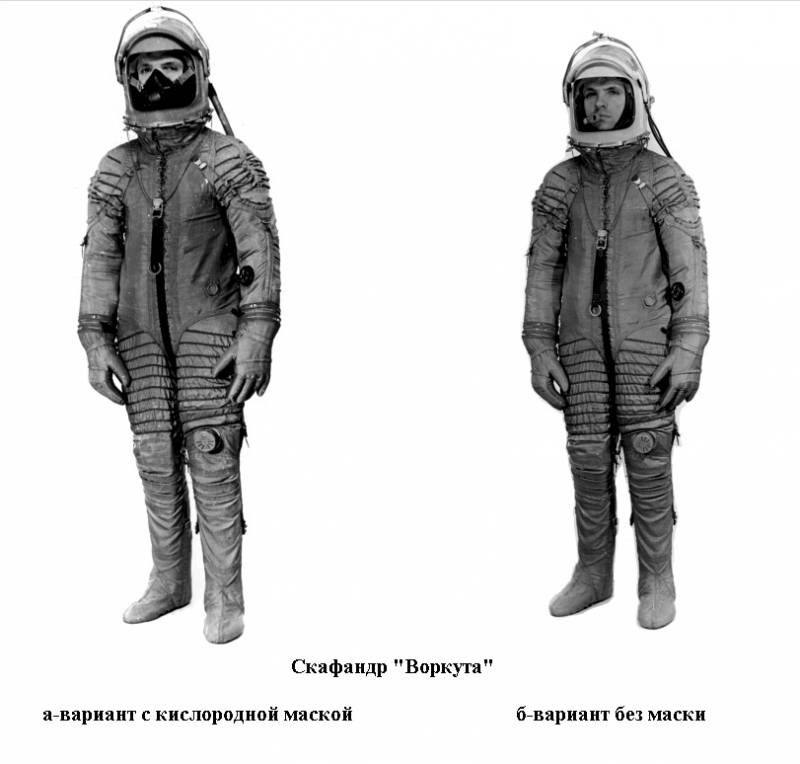 The power system of the hull at the first stage of development consisted of a cable located along the neutral axes of the hull, which, through a system of rollers fixed on rigid pads on the sides of the hull, was transferred to the belt and closed at the front on a winch with a stopper, with which the hull length was adjusted. Subsequently, a power system with a front pull-up was used.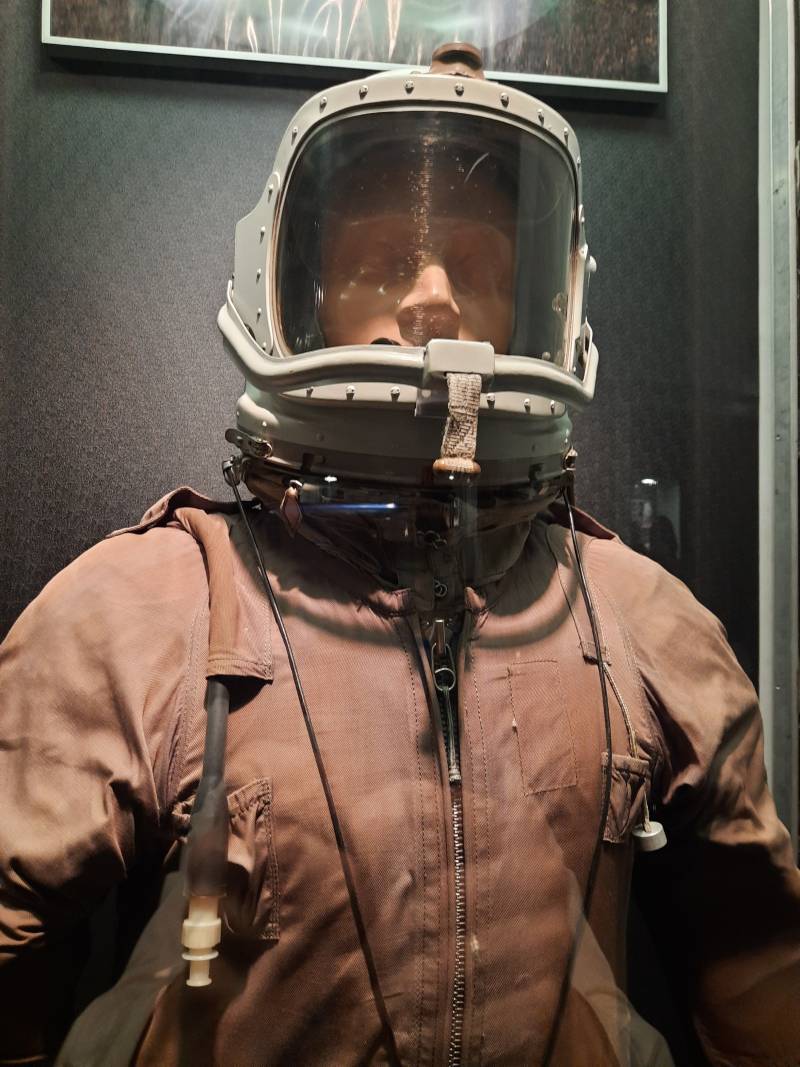 At various stages of development, both spatial (fixed) and rotary helmets were used in the Vorkuta spacesuit. Despite the new approaches to "spacesuit construction", the Vorkuta SC did not find mass application in the USSR Air Force.