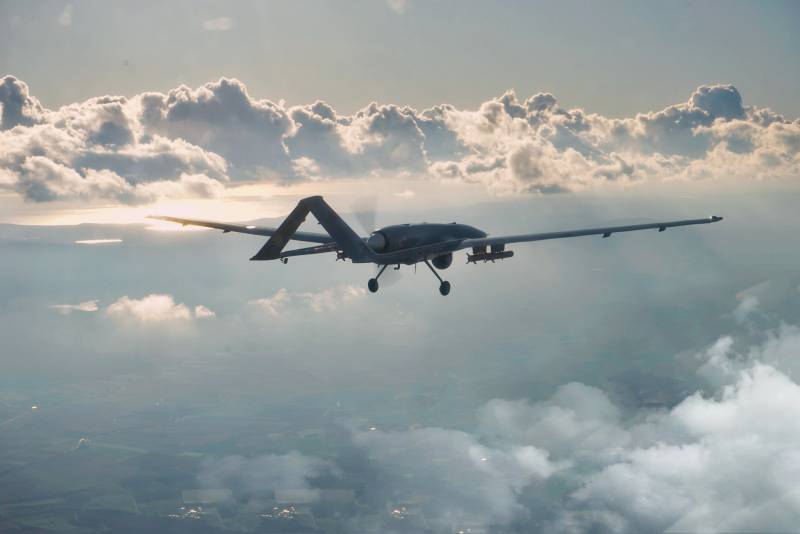 It became known about the termination of supplies from Britain of components for the production of drones to Turkey. We are talking about Andair Ltd, which supplied components to the Turkish manufacturer Baykar Makina, which produces Bayraktar-TB2 strike reconnaissance drones.
According to the Western press, the export was stopped due to the fact that Turkey was selling drones with British components to Azerbaijan for their subsequent use in the war in Nagorno-Karabakh.
Armenian news sources write that the British company applied to the Armenian Embassy in London with a request to clarify whether the Bayraktar, shot down during the conflict in Karabakh, had parts with British markings. The Armenian side confirmed the information on the presence of Andair Ltd. fuel pumps on the UAV.
It should be noted that information about the presence of British components on the Bayraktars shot down in Karabakh leaked to the press back in November. At the same time, the British company was criticized for cooperation with Turkey, which "is ready to use selling UAVs to third countries for military operations not sanctioned by the UN Security Council." It is this wording that is now being used as the reason for the termination of supplies for the Turkish drone manufacturer.
In this regard, it can be assumed that the British company was initially well aware of the availability of its components on the Turkish-made drones used by Azerbaijan. And only public attention to this issue after several such UAVs were shot down in Nagorno-Karabakh and their "insides" were examined, forced Andair Ltd to stop cooperation with Turkish Baykar Makina.