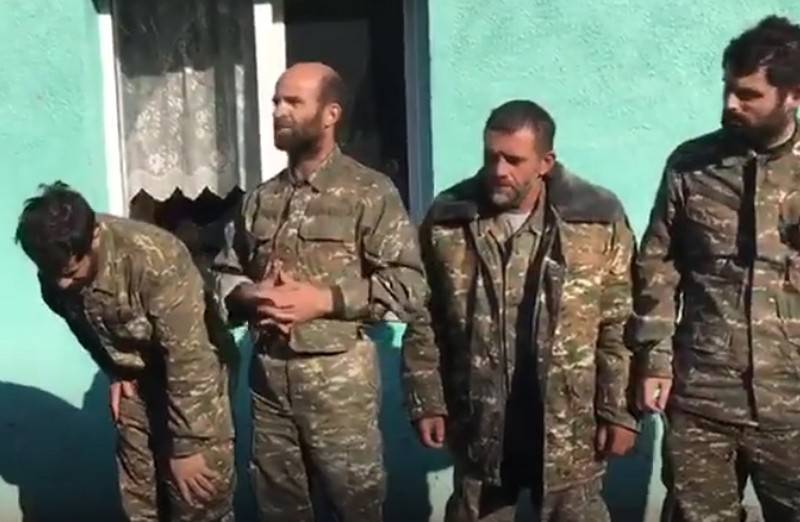 The authorities of the unrecognized Nagorno-Karabakh Republic accused Azerbaijan of intentionally concealing information about the captured Armenian servicemen. The head of the NKR President's Office Artak Beglaryan made a corresponding statement, posting a message on his Twitter page.
According to the authorities of the republic, 64 Armenian military and civilians of the NKR are held captive by Azerbaijan, who were captured after the signing of the armistice agreement. Criminal cases have been instituted against them in Baku, the Azerbaijani side does not consider these persons as prisoners of war.
(...) Baku did not inform either the Russian peacekeepers or the International Committee of the Red Cross about the captured Armenians. (...) such actions constitute a serious violation of international humanitarian law
- Beglaryan said.
In turn, Baku states that the 62 Armenian servicemen remaining in captivity are saboteurs who operated in the rear of the Azerbaijani troops after the declaration of the armistice. Criminal cases have been initiated against these people, about which UN Secretary General Antonio Guteris was previously notified.
In Yerevan itself, this issue was called "politicized", with the help of which Baku is trying to "solve its territorial problems", i.e. exchange prisoners for territory.
Meanwhile, it became known that Baku has published a new official list of those killed in the latest military conflict in Nagorno-Karabakh. The list includes 2841 dead Azerbaijani servicemen, as well as 64 missing soldiers. In December, 2783 deaths were reported.